Citizenship delays for refugees in Australia calls for government action
799
signers.
Add your name now!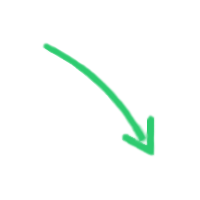 799

signers.

Almost there!

Add your voice!
Maxine K.
signed just now
Adam B.
signed just now
To the Department of Immigration and Border Protection,
We are writing in relation to a growing trend we have seen in the extended wait times for those who have arrived by boat, have been granted their permanent residency and are now applying for citizenship. We refer to the attached report written by the Refugee Council of Australia published in October 2015 which outlines the discrimination that can now been seen in the processing of citizenship applications. The refugee council states that in their research, they have found that whilst the 'DIBP claims to reach a decision on 80% of citizenship application within 80 days (not including additional time to attend a ceremony), those that RCOA consulted and survey had been waiting on average 215 days since lodging their application. For those who have completed the citizenship test and are yet to attend a ceremony and receive their citizenship, the average wait is 357 days from the time of their application.' RCOA also reports that over 89% of those consulted have arrived by boat and the delays began to occur after September 2013. After having multiple discussions with others who have arrived in this manner it is obvious that the information above is indeed correct and disproportion to others.
People that came by boat, including myself, and been granted their permanents residency have already experienced a lengthy process in receiving their visas. They have gone through rigorous security and overseas checking systems, have often been detained for months even years in Australian detention centres and have experienced prolonged wait times no knowing when they may be released or have a chance to be granted their permanent visa. They have then finally been recognised as a refugee under the UN convention on Human Rights. For them to then experience these delays again, when they see their counterparts from other countries who arrived in a different way receive their citizenship within six months, is not only re-traumatising, it is also unjust and not in line with Australians value of being given 'a fair go.' Whilst the UN convention (that we are a signatory to) clearly outlines that no one applying for Protection should be discriminated against due to their mode of arrival (Article 31 of the 1951 Convention), this is exactly the treatment that those who were once asylum seekers are experiencing. We believe that as we have been granted permanent residency, we should be treated the same as those who have arrived by other means. We have had discussions with many others from countries such as India, England and Ireland who have all been granted their citizenship (including their test and ceremony) within 6-8 months whilst many of us have not even been contacted by DIBP since we applied, ranging between 4 months to 14 months ago.
When calling DIBP and emailing, we have been told our applications are being processed however are given no explanation as to why there is a delay and the issue has not been escalated even after the multiple communications about the same issue. When writing again, we have been informed that the matter is 'closed' as we have already communicated asking for an explanation as to the delay.
We are grateful to this beautiful country for allowing us to live and want to be respectful in how we approach you on this issue. We are however greatly concerned by this trend, for the impact it has on families and individuals and for the reputation it gives this country as being racist and discriminatory. By law, anyone who has been granted permanent residency and has lived in Australia on a valid visa for more than four years, should have the right to be processed on the same level.
After going through a process of being treated unworthy and unwanted as Protection Visa applicants and then waiting for four years to apply to be a citizen of this country to then experience more discrimination and prolonged waiting times, we would like to be treated as equals.
We thank you for your consideration and for your urgent action on applications of those who arrived by boat, have been granted their Permanent Residency and have been waiting for over 80 days.
Kind Regards