Citizens within the City of Centeron: Against the Rezone of Multi-Family Housing on W Fish Hatchery & N Vaughn
457
people have signed this petition.
Add your name now!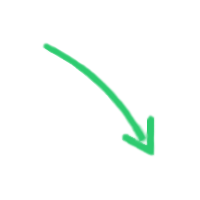 457

people

have signed.

Add your voice!
Maxine K.
signed just now
Adam B.
signed just now
***9/5/2018 Update from Mayor on Facebook***
Good Morning, there has been a lot of concern and questions on the upcoming rezone being proposed at the corner of Highway 279 and Fish Hatchery Road which will be considered at the next planning commission meeting on September 25 at 6pm at city hall.
Seeing the concerns and the unknown questions I did reach out to the developer, which we have done on previous projects and asked him if he willing to set up a meeting with the residents to show his proposal and also listen to the concerns of the residents.
He has agreed and will hold a informational meeting on Wednesday September 19 at 6pm at the Ravington Events Center which is across the street from city hall at 293 North Main.
Please come to the meeting and learn what is proposed and bring your questions and concerns, also as info this does not replace the public hearing, but I did want the developer to be aware of your concerns and answer any questions the residents might have.
I have attached the letter and also concept plan for the proposal, please make every attempt to make this meeting and address any concerns, in the past these meetings have been very productive with residents and developer working together.
Thanks Mayor Bill



***Update from Mayor on Facebook***
Hi gang,The Rezone request from applicant 2188, LLC to rezone property located at the NE corner of Vaughn & Fish Hatchery Rd. (REZ18-11 / R2 to C2 & R3 MF) has been rescheduled to Sept. 25 at 6pm at Centerton City Hall.
I will let everyone know of any changes to that schedule as we get closer but for now the meeting has been postponed.
Thanks Mayor Bill
This petition is to advise the city of Centerton that we are not interested in having another massive apartment complex built near our residential community. We feel this complex will rob our privacy with multiple stories potentially overlooking our backyards as well as having numerous people entering our neighborhood to get in and out of the complex. We believe this complex will have an effect on our property values in some way. The apartment complex may also potentially contribute to further drainage issues on W. Fish Hatchery Rd. which might affect the waterway behind Bonanza St.


The most recent plans submitted to the city (concept drawing [see below]) appears to give direct access to the complex utilizing both Bradley and Monroe St. from Hwy 102 causing a significant increase in the amount of traffic, noise, and possibly crime. At the very minimum, we want to make sure the builders are aware that the community is heard and that necessary considerations are taken into account in order that they meet the expectations of our community.

***If you are a Centerton, AR resident, please sign and share the petition. Please also plan to attend the Public Hearing, which will be held before the City of Centerton, Arkansas Planning Commission at City Hall (290 Main St.) on Sep 25, 2018 at 6pm***
To contact me, my email is destinfromcenterton@gmail.com or add me on Facebook.

***PLEASE ONLY SIGN THE PETITION IF YOU ARE A CENTERTON RESIDENT***


The following is the email I received regarding the plans (concept drawing) submitted by the builder to the city:
Mr. Cacioppo,
Per our discussion, please find the concept drawing that was shared by the applicant on 08/07/2018 at the Planning Commission Technical Review Meeting. This is only a concept plan to supplement their Rezone request. Any development plan will be submitted at a later time. At this time, the Planning Commission will only be considering the Use Request for this property.
The Public Hearing for this request will be held during the Planning Commission Meeting on 08/28/18 at 6pm, Centerton City Hall. The Planning Commission will hear public comment, review the request and make recommendations, which will ultimately go to City Council for their final approval on 09/11/18.
You are welcome to provide your comments in writing in advance of the meeting and staff will add them to the Planning Commission's packets for their review and consideration.
Please feel free to contact me with any other questions.
Thank you,
[Name and information removed]
Planner, City of Centerton
***UPDATE #2 8/18/2018 *** Today was an interesting day. As I was walking door-to-door and getting to speak with many of you, I was overwhelmed with the positive response I received. What I have seen in the last two days as a community has really brought us together as neighbors. The feedback was absolutely almost unanimous and I knew then that we have a real shot. However, after finding out what the system is all about in regards to zoning and planning and what we have to do to be successful with this petition, I was quickly deflated. The benefit of having an extraordinary amount of money and seemingly unlimited resources to back it up with appeal after appeal including going to circuit courts in the end means you get what you want. The people who will own these "Links or Trails type of development" have enough money and enough power to truly get almost anything they want.

Is it hopeless??? I have a sick pregnant wife and a two-year-old son that I don't get enough quality time with sitting at home today while I'm out, literally all day, by myself in this hot sun going door-to-door trying to make a positive impact for something I believe is the right thing to do. Are we really at a point where you and I as citizens don't truly make a difference but allow the richest define what's right for us? I know some of you may think "it's no big deal, it's just apartments"... but what you don't know is how it truly does have an effect on the livlihood of the people that they will be right by. Some of my neighbors have moved here specifically to retire... me, because of my job I'm working at home when I'm not traveling and one of the selling points of me moving to Centerton was the fact that I am away from all of the ruckus of apartment life and have true peace to live and raise a family as I see fit. My job wanted (and still wants) me to move to a global hub location outside of Arkansas. From the beginning I always said "no" as the place that my wife and I bought in 2015 here in Centerton was a dream to us. It was perfect. Many kids play freely.. there are never any complaints from neighbors.. many people sitting and laughing on their front porch everyday with some residents (including mine) having no fences b/c we love to have our neighbors walk right over in our backyard to just say "hello" or to pick up that small piece of trash that happened to fly back there. That's the community we truly have (no exaggeration).
I know that the building of these apartments will change that. The apartments, according to the preliminary sketch I have attached, will seem practically on top of where some of us live.. including me. All we will now get is no true privacy and a lot less feeling of security. One of my neighbors had a stroke recently and bought their home a few months ago just for the facts I mentioned.. yet her house will be right in front of one of the new openings of entry to the apartments. The point the commission and these people with the "deep money" will most likely bring up is how great this will be for Centerton as a whole (even though it changes and effects my neighbors and myself with our quality of lives and puts a damper on what we worked so hard for). So the big question is.. are we willing to sacrifice a sub-population for the "seeming" benefit this will bring to Centerton? Think about all the tax revenue.. right? Well.. you know what question is most important in my book.. is this truly the right thing to do? If you look at the plans.. it's obvious an apartment complex does not belong on that land (especially if you knew all of the problems that exists in that land already) and it absolutely should not have an entry way into our neighborhood. Sacrifice the quality of life for many people so that only a few will benefit the most...that seems to be the theme. What happens if a precedent is set when a whole community voices "No" and it's done anyway? What will happen if it's done exactly the same way in your back yard? In a way this doesn't really just have an effect on only some of us.
I'm not against development or against progress at all. Centerton has and will be successful as a whole.. with or without these apartments. We have plenty of other locations where this could truly go. Regardless of how hopeless it might seem... I truly believe within me that we can make a difference.....IF... we band together. Will you do that? Will you help me be an advocate for what is truly right for this community? Centerton has roughly ~20,000 citizens. Can we really get that amount of support.. regardless if it has a "direct impact" on all of them or not? I think we can. I believe if we get this whole community together... we can truly have a voice for once and truly get what's right done.
Will you stand with me? Even if you are not "directly" affected by this plan.. please share this message with all of Centerton and for God's sake please come to the hearing on the 28th if you are a resident. Because of you, I will do it again tomorrow.
God Bless!
Destin
***UPDATE 8/18/2018*** The Mayor has requested in addition to petitioning you can also send your comments to the planning commission to Planning@centertonar.us . Please know that during the hearing, myself and Jeff Quam would like to be the first to represent the community for the first 6 minutes. Please email me at destinfromcenterton@gmail.com if you have anything specifically that would be useful to make our case even further. Also, you can join our Facebook group below for all further communication:
https://www.facebook.com/groups/2102541143331104/