Citizens' Committee for a Safer East Forest
36
people have signed this petition.
Add your name now!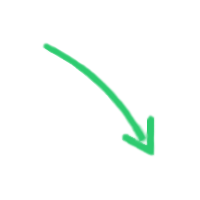 36

people

have signed.

Add your voice!
Maxine K.
signed just now
Adam B.
signed just now
The Ganaraska Region Conservation Authority owns parcels of land from Hwy's 35/115 in the west to Honey Road in the east. The past three years, especially, have seen a noticeable increase in the number of motorized vehicles using roads in the easterly sections of the East Forest – mainly east of County Road 10. This area of the GRCA has very little acreage, and five small, unconnected plots of GRCA lands.
Nearly all motorized vehicles are traveling into this section illegally!
As one can see from the map, most (ATV's, ROV's, and dirt bikes) must use Municipal roads (9th and 10th Line- PH) to access this part of the East Forest which contravenes the Ontario Highway Traffic Act.
Off-Road Vehicles (ORV's) from the west use Concession Line 10 -east of County Road #10 which is illegal. ORV's from the east use the Bewdley tunnel under HWY #28- illegally- to access snowmobile trails- illegally- to finally access GRCA trails, and many come directly in on Concession Line #9 - also illegally! The noisy, dangerous bottleneck here is primarily Concession Line 9 at Woodvale
School Road.
Motorized vehicles using this small section east of Cty. Rd. #10 have increased, not only in numbers, but also in power (noise), speed and size.
These changes in numbers, power, speed and size have resulted in an increasing concern for the safety of passive users of this section which is well-populated on its edges with residential homes, small farms (local farmers in this area have had vehicles driving across their open crop land causing significant damage to yields)
and visited by nature lovers, photographers, hikers and dog-walkers. Many property owners are also equestrians who have purchased land along Wright Road, Cty. Rd. #10, 10th Line east of Cty. Rd. #10, Woodvale School Rd., Honey Road and the 9th Concession Line in order to access the forest trails here.

Degradation of trails in this small, road-locked section is quite dramatic. Erosion on many trails has become severe, with banking caused by motorbikes and ATV's up to heights of 3 feet, limiting use by passive members even further.
Volunteer patrollers, who offer their time to help educate users and to spot check that vehicles have a User Pass required by the GRCA, are noticing more infringements and a more aggressive headset by some drivers of larger, faster, more powerful machines to the point these drivers will just power through a spot check and force the patroller to move out of the way.
Safety, trail degradation and noise levels, as well as illegal access by ORV's are growing concerns for the residents and passive users of the east, East Forest -specifically east of Cty. Rd 10
WE the Undersigned agree with and support this Petition to
Ask the GRCA board to establish that sections of East Forest –those east of County Rd. #10 - become non-motorized sections of the Ganaraska Forest.