CINEMA LIBRE EN TUNISIE - FREE CINEMA IN TUNISIA - سينما حرّة في تونس
310
people have signed this petition.
Add your name now!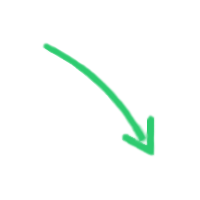 310

people

have signed.

Add your voice!
Maxine K.
signed just now
Adam B.
signed just now


[English below]



L'ancien régime a été l'ennemi numéro un des libertés. Parmi tant d'autres, la liberté de création, et en particulier au cinéma, a été mise à sec. Cette mise à sec a opéré tant au niveau créatif qu'au niveau socioprofessionnel des travailleurs du cinéma qui ont été au fil des ans marginalisés, diabolisés, précarisés, censurés, démunis de leurs droits, etc. Le dernier gouvernement du régime déchu « célèbre » l'année 2010 qu'il a proclamé « année de la jeunesse et du cinéma » par une série de mesures régissant le secteur du cinéma et verrouillant encore plus le système inique édifié au fil des ans, spécialement en défaveur des nouveaux venus dans le métier. A la grande affluence des étudiants sur les écoles et les branches cinématographiques et audiovisuelles, un « cahier des charges » assez souple est instauré pour la création d'une société de production. Mais ces derniers mois, les autorités durcissent la loi qui se transforme en un système « d'agrément » avec des conditions drastiques qui constituent une entrave à la liberté d'entreprendre et au désir des centaines de diplômés en cinéma de créer leur propre structure de production. Ceux-ci sont désormais tributaires de l'arbitraire de l'administration et de la bureaucratie. Ainsi, plusieurs dossiers de demande pour la création de sociétés de productions sont gelés depuis des mois laissant dans l'inactivité ceux qui les ont déposés. La loi régulant l'obtention de la Carte Professionnelle date de 1966 et a été amendée la dernière fois en 1983. Au début des années 2000, la Carte Professionnelle a totalement cessé d'être délivrée. Elle refait surface soudainement en 2010. Cette loi est aujourd'hui totalement dépassée par les réalités du cinéma en Tunisie et dans le monde et constitue un frein considérable, pour ne pas dire un frein total, pour les nouveaux venus dans le métier. De plus, la Commission destinée à étudier les demandes des professionnels fonctionne dans un manque de transparence et de justice patents et est seule habilitée à enfreindre ou pas une loi inapplicable en l'espèce. Non seulement les Cartes Professionnelles sont délivrées de façon arbitraire et hermétique mais de plus, elles deviennent de façon absurde absolument nécessaires pour l'obtention d'une Autorisation de Tournage. Il devient de fait interdit pour quelqu'un qui n'a pas de Carte Professionnelle de faire un film. Ce mécanisme sournois est l'un des plus liberticides que la culture ait connu en Tunisie. Il impose un processus professionnel datant des années soixante et empêche tout simplement les citoyens de filmer, expérimenter, créer, s'exercer, etc. Ces mesures prises les derniers mois avant la chute de la dictature viennent s'ajouter à nombre de mesures et de mécanismes existant rendant le secteur du cinéma l'un des systèmes les plus verrouillé du pays : inexistence de mécanismes de financement des films sauf les subventions de l'état (ce qui induit une grande perversité du système qui rend ces subventions des moyens de pression et d'uniformisation), une commission de censure qui siège au Ministère de l'Intérieur et non au Ministère de la Culture (ce qui met de facto le cinéma et la création sous la botte de la police), des infractions répétées à certaines lois protégeant en principe le cinéma sans que l'état ne prenne des mesures pour les empêcher ou les punir (comme la loi qui interdit la transformation d'une salle de cinéma en un autre commerce et qui a été bafouée des dizaines de fois). Nos revendications s'articulent donc essentiellement sur deux aspects fondamentaux : une libération créative et une revalorisation socioprofessionnelle des travailleurs du cinéma en Tunisie. Les signataires de la présente pétition « Cinéma libre » demandent expressément : 1. Le retour à un cahier des charges souple pour la création d'une société de production. 2. La refonte totale, progressiste et démocratique de la loi concernant la Carte Professionnelle. 3. La séparation entre les Autorisations de Tournage et les Cartes Professionnelles. 4. L'annulation de l'obligation de l'Autorisation de Tournage pour tout tournage effectué par une équipe de moins de quatre personnes ou en intérieur ou sans la fixation de l'appareil de prise de vue sur un trépied (si en extérieur). 5. La réforme du système des subventions et la diversification des moyens de financements des films par la création de législations adéquates (Tax Shelter, Caisses Régionales d'Aides à la Production, etc.). 6. La dissolution de la commission de censure et la création d'un simple comité de classification des films qui dépend uniquement du Ministère de la Culture (en film tout public, film pour public jeune et adulte, film pour public adulte seulement). 7. Le lancement d'un plan d'urgence de sauvetage des salles de cinémas (encouragements législatifs et fiscaux à la réouverture des salles fermées et à la création de nouvelles salles, régularisations des commerces qui se sont installés illégalement dans d'anciennes salles par des mesures de substitutions, etc.). 8. La refonte et la réactivation des mécanismes de Propriétés Intellectuelles et des Droits d'Auteurs. 9. La création d'un système de protection sociale de type « intermittents du spectacle » pour les travailleurs du cinéma et de toutes les autres disciplines artistiques. 10. Le lancement des Etats Généraux du Cinéma.


Une version papier de la pétition circule sur Tunis et sera déposée ultérieurement au Ministère de la Culture. Si vous souhaitez signer aussi la version papier, prière contacter le Collectif Indépendant d'Action pour le Cinéma en envoyant un courrier électronique à : collectifcinema@gmail.com (Merci). قريبا : نسخة بالعربيّ



---



English translation :



The former regime has been the enemy number one of freedom. Among others, the freedom of creation, especially in cinema, has been oppressed. This oppression operated both at creative level and at socio-professional level for the film workers who have been marginalized overthe years, demonized, insecure, censured, deprived of their rights, etc. Thelast government of the deposed regime "celebrate" the year 2010 that he proclaimed "Year of Youth and Cinema" by a series of measures regulating the film industry, locking more then ever the iniquitous system built over the years, especially to the detriment of new entrants into the profession.

A great influx of students in film and audiovisual schools is occurring. A "specification"

flexible enough is established to create a production company. But in recent months, authorities harden the law who becomes a system of "certification" with stringent conditions that constitute an obstacle to free enterprise and the desire of hundreds of graduates in film to create their own production structure. They are now dependent on the arbitrariness of the administration and the bureaucracy. Thus, several application files for the creation of production companies have been frozen for months leaving in inactivity

those who filed them.

The law regulating the procurement of a "professional ID" was created in 1966 and was amended most recently in 1983. In the early 2000s, the "professional ID" ceased completely

to be issued. She suddenly resurfaced in 2010. This law is now completely overtaken by the realities of the film in Tunisia and throughout the world and constitutes a considerable obstacle, if not a total brake, for new entrants to the cinema field. In addition, the Commission intended to consider applications from professionals works in a lack of transparency and justice, and has exclusive authority to violate or not an inapplicable law. Not only "professional ID" are delivered arbitrarily but also, they become absolutely necessary for obtaining a "shooting authorization". So he became automatically prohibited for someone who has no "professional ID" to make a movie. This insidious mechanism is one of the most draconian that culture have known in Tunisia. It requires a professional process dating from the sixties and simply prevents citizens to film, experiment,create, practice, etc.

These measures taken the last few months before the fallof the dictatorship are added to a number of existing measures and mechanisms that made of cinema making one of the most locked systems in the country: lack of mechanisms for film financing excluding subsidies state (which induces a great perversity of the system that makes these subsidies means of pressure and uniformity), a censorship board that sits on the Interior Ministry and not the Ministry of Culture (which results that creation is under the boot of the police), repeated infringements to some laws protecting the cinema without the state takes action to prevent or punish them (as the law which prohibits the conversion of a movie theatre in another business that has been violated dozens of times).

Our claims are based essentially on two fundamental aspects: a creative release and a socio-professional upgrading of film workers in Tunisia.

The signatories of this petition "Free Cinema" specific request are:

1. The return to a flexible "specification" for the creation of a production company.

2. The progressive and democratic overhaul of the law on the "professional ID".

3. The separation between the "professional ID" and the "shooting authorization".

4. The cancellation of the obligation of the
"shooting authorization"
for any shoot done by a team of fewer than four people or done indoor or done without setting the camera shooting on a tripod (if outdoor).

5. Reform of subsidies system and the diversification of means of financing films through the creation ofappropriate legislation (Tax Shelter, Regional Banks to Aid Production, etc.).

6.The dissolution of the censorship board and the creation of a simple committee of Film Classification, which depends solely on the Ministry of Culture (who classify movies in all age film, film for young and adult movie, for mature audiences only).

7. The launch of an emergency plan to rescue movie theatres (legislative and fiscal incentives for the reopening of closed rooms and thecreation of new rooms, regularization of businesses that have settled illegallyin antique rooms with

substitutions measures, etc.).

8. The overhaul and reactivation of intellectual property mechanisms and Copyrights.

9. The creation of a welfare system for film workers and all other artistic workers.

10. The launch of a general thinking process about cinema.


Sponsor
Le Collectif Indépendant d'Action pour le Cinéma en Tunisie.
Links