Petition of KAJANG Voters
388
people have signed this petition.
Add your name now!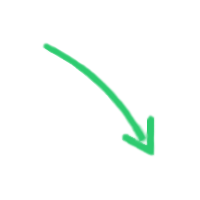 388

people

have signed.

Add your voice!
Maxine K.
signed just now
Adam B.
signed just now
Petisyen Pengundi Kajang 


Menyokong Cikgu Lee Kim Sin Sebagai Calon DUN Kajang

Kami berasa amat kecewa kerana Parti Keadilan Rakyat (PKR) tidak memilih penyandang Adun Kajang Cikgu Lee Kim Sin sebagai calon bagi PRU Ke-13. Sebaliknya, PKR 

mencalonkan seseorang yang tidak dikenali oleh masyarakat setempat.
Lebih 10 tahun berkhidmat kepada masyarakat Kajang, Cikgu Lee terbukti seorang pemimpin yang berdedikasi, berwibawa, dan berprestasi cemerlang di peringkat tempatan bahkan di Dewan Undangan Negeri. Beliau juga disenangi masyarakat berbagai lapisan kaum. Hubungan beliau sangat baik dengan pertubuhan-pertubuhan NGO, kebudayaan dan persatuan di Kajang. Cikgu Lee juga memberikan kerjasama dan mendapat kerjasama yang baik dari parti di dalam Pakatan Rakyat.
Kami tidak menerima seseorang calon yang tidak mengenali dan dikenali oleh masyarakat Kajang.
Kami menyeru supaya PKR mempertimbangkan semula pencalonan Cikgu Lee sebagai calon boleh menang di DUN Kajang. Bersama ini disertakan senarai tandatangan pengundi Kajang yang menyokong Cikgu Lee. 




加影人民请愿书

人民支持李成金老师成为加影州议席候选人

我们对人民公正党没有推选李成金老师为加影区州议席候选人深感失望。我们不能接受人民公正党割舍一位在地方建设和服务超过十年且深得人民赞赏,在雪州立法议会里表现杰出、为人民争取权益的人民代表。

我们坚决反对人民公正党派出一位加影人不认识,同时对加影没有认识和贡献的天兵攻打加影州选区。

我们呼吁人民公正党重新安排李成金老师为候选人,尊重加影选民的意愿。我们不要因为政党个人利益和派系斗争,而牺牲加影人民的利益。
----------------------------------------------------------------------
To all friends and supporters, we have tried our best to reinstate Cikgu Lee as candidate for DUN Kajang, unfortunately we have to accept the fact. With great gratitude, I would like to thanks all for your support. This is not the end, the journey of a better Malaysia is on going. Let us continue to play our role and take up responsibility.
Heartiest thanks from Cikgu Lee & Team. 
Continue support Pakatan Rakyat (PR) irrespective of where you are. 
Hidup Rakyat!
........ a message from an initiator who support Cikgu Lee.
Sponsor
**IGNORE THE DONATION PAGE AFTER SIGN** pkrkajang@yahoo.com
Links