Churches for Apologetics
186
people have signed this petition.
Add your name now!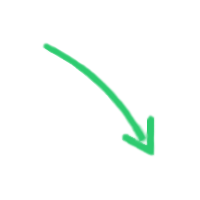 186

people

have signed.

Add your voice!
Maxine K.
signed just now
Adam B.
signed just now
Dear church leader*:



We of the Christian Apologetics Alliancewrite to you today to thank you for all you are doing to equip the body of Christ in the midst of a faith crisis that is evident in the rise of the "Nones"–those who claim no religious affiliation. We know you are aware of the problem, and of the need for those with questions to have answers (Have you been asked these yet?). If we put all of our voices together, perhaps they will hear that there are answers and seek them? Will you add your voice to this petitionand proclaim that you are committed to learning and equipping your church with apologetics?




The evidence doesn't save us; the Gospel is our hope. But the evidence removes obstacles to receiving the Gospel, and grounds faith. (Read while you listen to WLC deliver a sampling of the evidence.)

William Wilberforce, the historical figure of the biographical drama film, Amazing Grace, ended the British transatlantic slave trade. In his book, Real Christianity, he writes, "In an age in which [apostasy] abounds, do we observe [parents] carefully instructing their children in the principles of faith which they profess? Or do they furnish their children with arguments for the defense of that faith? … When religion is handed down among us by heredity succession, it is not surprising to find youth of sense and spirit beginning to question the truth of the system in which they were brought up. And it is not surprising to see them abandon a position which they are unable to defend."

The parents Wilberforce was talking about had children, who grew up and had more children, and so on—resulting in a world where a mother would purposely raise her children without God(CNN iReport). Clearly, the woman who wrote that article was not raised to know who God really is, so it is no wonder she doesn't want her children to know God, and it is no wonder the "Nones" are on the rise. It is the work of Christian apologetics to correct the sort of misconceptions evident in that mother's article, and to provide a positive case in defense (apologia) of who God really is.

As God used William Wilberforce to change the tide of slavery, he can use his body to change the tide of this faith crisis. Our prayer is that every church adopts an apologetics program for faith crisis prevention and intervention. God may have already equipped someone in your congregation who can facilitate such a program. If your church lacks the resources for an apologetics program, will you consider reading this article, 6 Easy Ways to Add Apologetics to Your Sermons?

In "The Leavers: Young Doubters Exit the Church" Drew Dyck writes, "Almost to a person, the leavers with whom I spoke recalled that, before leaving the faith, they were regularly shut down when they expressed doubts. Some were ridiculed in front of peers for asking "insolent questions. … 'The most frequently mentioned role of Christians in de-conversion was in amplifying existing doubt.' De-converts reported 'sharing their burgeoning doubts with a Christian friend or family member only to receive trite, unhelpful answers.'" Do you confidently encourage "Why?" questions, knowing that Jesus confidently calls us to A.sk, S.eek and K.nock? Do you discourage "Just have faith" answers, knowing that faith is trust that follows knowing, as opposed to stopping there?

William Lane Craig, likely the most visible defender of the faith in our time, points out that knowing why and what you believe will "help you to keep the faith in times of doubt and struggle," (On Guard, 19). Are you and your church family equipped for those times?

Apologetics enables us to love God with all our heart, soul, mind and strength (Mark 12:28-30). The "Nones" are on the rise, but we can change that by appealing to their hearts, souls and minds. God made our minds to hunger for truth...for him. Will you commit to letting God use you to feed that hunger and turn back the tide in this rising faith crisis? Sign now andshare this petition with other church leaders and the churches of your city.

Thank you!



CHRISTIAN APOLOGETICS ALLIANCE
Answering non-believers, equipping believers, and demonstrating the truth of the Christian worldview





*A leader in the church is someone willing to step up and help find answers, rather than shutting down questions.
Sponsor
Christian Apologetics Alliance
Links