Christy Clark - No More Unconstitutional Legislations!!
14
people have signed this petition.
Add your name now!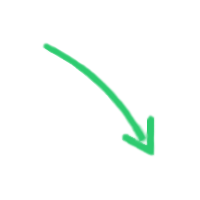 14

people

have signed.

Add your voice!
Maxine K.
signed just now
Adam B.
signed just now
ICBC has been ranked the worst automotive insurer in the country — by its own customers. And that's likely because drivers in B.C. don't have the right to shop around for car insurance.
Put yourself in the consumer's shoe, if I have freedom to choose who I want to buy a policy from, I'm a better customer than if I'm forced to use somebody.
Not only did ICBC rank the lowest in customer satisfaction at 651 out of 1,000, the country's other two lowest ranking insurance companies were also public ones: Manitoba Public Insurance (MPI) ranked above ICBC at 697 and Saskatchewan Government Insurance (SGI) a little above that at 699.
The B.C. Government allowed a law that would allow ICBC to withhold your driver's licence if you have not paid off your student loans. The government says the legislation will help it collect outstanding loans. The law would allow ICBC to refuse to issue a licence to a person who has not paid off their debts. ICBC can already refuse to issue or renew a licence if a person has not paid Translink fines, bridge tolls or traffic tickets, 'family maintenance', meaning unpaid child support or spousal support, for example.
We don't want to see people evade their responsibilities at the expense of others, but we want to be sure the cure doesn't turn out to be worse than the illness.
Now the B.C. government is shifting traffic violations out of court. The Ministry of Justice and Public Safety confirmed in April that a two-stage rollout is planned to shift MVA violations from the criminal system.

It's a frightening piece of legislation.
Aside from the concern of the province encroaching on the federal government's criminal law-making responsibilities, the key change is that constitutional guarantees and defences available in a criminal prosecution are unavailable in an administrative context.
Under the amended law, police will stop writing "tickets" and electronically issue what are called "driving notices."
If you have a B.C. driver's licence or have ever held a B.C. driver's licence, you get a driving notice and are handled under the new scheme. If you are visiting from Alberta on vacation, you still get a traffic ticket, you get the right to have the usual court system.
It's unconstitutional.
Under the proposed plan, disputing a notice is a three-part process. Initially, adjudication officers with the superintendent of motor vehicles provide an opportunity for drivers to plead guilty. They can offer you incentives to plead guilty, a fine reduction or giving you time to pay. It's designed at the first instance to goad people into pleading guilty by giving them an incentive to do so. If you don't do that, then you get to go to a hearing before the Driving Notice Review Board. That can be in any manner: it can be oral, it can be written, it can be in person, it can be in some kind of electronic form, or some combination of those.
This legislation extends ICBC's reach far beyond driving and motor vehicles. It could conceivably connect a person's driver's-licence number to every service from the provincial government.
DO WE WANT THAT?
Canadian Federal Law includes the "Competition Act" which clearly states; "The Competition Act is a federal law governing most business conduct in Canada. It contains both criminal and civil provisions aimed at preventing anti-competitive practices in the marketplace. Its purpose is to maintain and encourage competition in Canada in order to: promote the efficiency and adaptability of the Canadian economy, expand opportunities for Canadian participation in world markets while at the same time recognizing the role of foreign competition in Canada, ensure that small and medium-sized enterprises have an equitable opportunity to participate in the Canadian economy and provide consumers with competitive prices and product choices." Yet the BC Government thinks they do not have to abide by this law when they allow ICBC to monopolise the car insurance industry and giving ICBC the power to refuse licences and insurance and now taking away our right to a fair day in court.
This is a fundamental assault on the freedoms of people of British Columbia by this legislation that the government is now enacting. They are stripping away the rights of people to be heard in court and they're doing it because they're removing a whole class of offences, of traffic offences, and say they're not going to go through the court system anymore and they're doing that because they've been underfunding the court system for years. They think the solution to the problem is to strip away our right to have our day in court. People are entitled to have their day in court,"
This is not Canada and it should not happen in a democracy.
We want to let the BC Government and ICBC to know that we will no longer stand for unconstitutional legislations that infringe on our freedoms. The Liberal government MUST make a change.
http://www.competitionbureau.gc.ca/eic/site/cb-bc.nsf/eng/h_00148.html