#ChooseJustice
71
people have signed this petition.
Add your name now!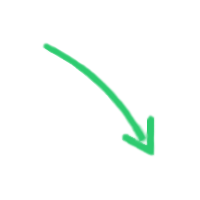 71

people

have signed.

Add your voice!
Maxine K.
signed just now
Adam B.
signed just now
SIgn the pledge to #ChooseJustice
ImpACT Global Action is a platform for those on social media who advocate against Human Rights abuses across the world. ImpACT Global Action is a group of private individuals, who have met each other online, right after the attacks on Gaza in the summer of 2014, because they were all active online to create awareness about the situation of the people in Palestine. Having worked together on different campaigns and with different teams, the core team founded the ImpACT Social Media Action Team in May 2016 as a workspace for people in their network, who have shown to be active in social media, in previous campaigns and with other groups and organisations. The main focus has been Palestine, but occasionaly we also participate in campaigns for other causes.

Today we are launching a new campaign: #ChooseJustice
We are concerned citizens from all over the world, we are not Anonymous, allthough some of us prefer to work under an alias, for safety reasons. We are in contact with our friends and family in Palestine and we witness their suffering and the immense frustration with the lack of action of the international community. We share their frustration and we feel it is upon us, the people of the world to demand change.
Meanwhile we are aware that Gaza is not the only humanitarian crisis happening in our world today. We are very shocked about the enormous amounts of civilians dying in Syria and Yemen. While Syria is being covered by the main stream media, Yemen is hardly. Children are starving there and the international coalition is responsible for many of the deaths.

We've lost faith in institutions like the UN, we've lost faith in the media, we've lost faith in our governments. We are following the upcoming elections in the US and the political developments in Europe and Australia and we are very concerned about the rise of xenophobia and racism in these parts of the world. We are facing the biggest refugee-crisis since World War 2 and we see our governments failing to handle it with humanity. We are deeply concerned about the outcome of the elections in the US and the impact that that will have on the rest of the world. We are shocked about the lack of humanity of the leaders of this world, we are shocked by how politicians are corrupted by cooperations and foreign governments, how they fail to take care of their own people, to protect them and how easily they seem to make decisions that have caused and will cause enormous humanitarian suffering and deaths in their own countries and in other parts of the world.

This is not the kind of world we want to create and leave for OUR children and by OUR, we mean ALL children! We see that many people are making decisions based on fear, a fear that has been fuelled by our politicians and media and we say NO to that! There are many good people on the ground and on social media giving their all to raise awareness, there were the governments and main stream media are failing us.
We dont have the illusion that we can change the outcome of the elections, but we do think that what we need is to inspire and empower people to join us, to make a difference, together. Many people are trying to survive and are numbed. Many feel powerless, but we are not! In fact, WE, the people, are still the majority and it is up to us to find our power. We see teachers and parents and artists and many "every day people" actually putting in enormous amounts of energy to counter the developments that we mentioned above. We want all of them to join us and we want you to join them and us to say: we are going in a different direction, we #ChooseJustice!
We don't want another black person killed or incarcerated for the colour of his skin, we don't want Muslim people to fear their children will be looked upon as potential terrorists, we want refugees to feel welcome, we want international law to be applied and we want women and children to be safe. We want politicians that actually have the interest of the people as a priority, who are not corrupted by the system that has empowered so few but impoverished so many, who have directly or indirectly caused so many innocent lives to be lost.
We want politicians to provide help to vulnerable people in society, not see them as leeches or locusts and increase ongoing suffering by taking immoral actions against them.
We want politicians of sufficient moral fibre and grit to stop the rise of patriotic xenophobia which gives rise to fear and then hatred in the general population. How can our world leaders continue to turn a blind eye to the rise in hostility not only between nations and people of differing colour and creed, but between those of Right or Left perspectives of life?
How can our world leaders ignore the impossible suffering of the Rohingya in Myanmar in the form of an ongoing genocide. Surely the catastrophe that befell Iraq killing millions and maiming millions more, should have been enough of a lesson to humanity.
We are witnessing not only the complete destruction of the Middle East at the hands of a coalition of Western interests and its allies, but also the destruction of civil or domestic policies which work for the people in the pursuit of policies which only benefit a few.
Don't let the early part of this century be categorised forever as a return to the dark ages, a return to the period of world history before "enlightment" where power was wielded by only a select few and religion.
Make a difference! Let us unite and stand behind #ChooseJustice. This may take a long time, but we owe it to our families, and the rest of the world, to fight for a better, more tolerant, just, peaceful future, to fight for human rights for all people.
We ask that you please use #ChooseJustice in all posts and shares regarding human rights issues across the world.
We will provide you ways to join our campaign on our website, Facebookpage and Twitteraccount, but right now, we want you to sign the pledge that you are going to invest in a just world, because you #ChooseJustice!
Visit our website: impactglobalaction.com! Follow ImpACT Global Action on Facebook or on Twitter @ImpACTGlobalACT too!
Please start using the hashtag when you post about injustice on your accounts. Please also use it when you post about people who are already making a difference. We created this hashtag, so people can identify with it, just as so many people are identifying with #BlackLivesMatter. So, this is not a Twitterstorm, this is a movement that we are creating and we want you to join, in any way you can!
Thanks in advance and please share widely!
ImpACT Global Action Team