China Get-Out of Scarborough Shoal!
73
people have signed this petition.
Add your name now!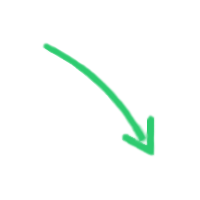 73

people

have signed.

Add your voice!
Maxine K.
signed just now
Adam B.
signed just now
The Scarborough Shoal (commonly known in the Philippines as Panatag Shoal) lies 124 nautical miles from the nearest base point in Zambales. The United Nations Convention on the Law of the Sea (UNCLOS) defines a country's exclusive economic zone (EEZ) to be 200-nautical miles.
Our Panatag Shoal (the Scarborough Shoal) is well within the internationally recognized 200 NMEEZ. Besides from the international law that supports our country's claim, the Panatag shoal, BY HERITAGE, has always been a point of livelihood for the fishermen and natives of Zambales - a Philippine province.
China's claim of "ownership" to Panatag Shoal is an exercise of 21st century bullying. No more, no less. Their absurd claim of having 12th century Chinese surveyors mapping of the Shoal (as proof of ownership) is almost like saying China belongs to Italy just because Marco Polo documented his travels to Asia.
The bottom line here is that China wants control of the trade and shipping route that is the West Philippine Sea. They will do EVERYTHING in their sinister plan to subjugate the Filipinos (and its neighbors) AND ensure their continental dominance for centuries to come. What they cannot get by way of international mediation, they will attempt to get using brute intimidation. Worst, there might come a time when they wrestle control of what is rightfully OURS by sheer contest-of-arms. We cannot allow this blatant and naked aggression to Philippine sovereignty from happening. The time to stand together is NOW.
Let us all unite and tell the world that we Filipinos STAND FIRM against China's aggression; against China's plan for regional and global dominance. We, Filipinos, have only one message to deliver: --- CHINA, STOP BULLYING YOUR NEIGHBORS, STAY WITHIN YOUR OWN BORDERS AND GET OUT (and stay out) OF THE SCARBOROUGH SHOAL! ---
Sponsor
Filipinos for Filipinos
Links