SUPPORT OUR CHILDREN
31
people have signed this petition.
Add your name now!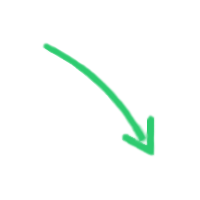 31

people

have signed.

Add your voice!
Maxine K.
signed just now
Adam B.
signed just now
PLEASE HELP ME GIVE A VOICE TO OUR CHILDREN WHO ARE NEGLECTED EVERY DAY BY PARENTS WHO DO NOT PAY CHILD SUPPORT.BEING UNDER AGE THEY CAN NOT FIGHT FOR THEMSELVES IT IS UP TO US!FAILURE TO PAY CHILD SUPPORT IS A FORM OF CHILD NEGLECT AND ABUSE AND NEEDS TO BE PUNISHABLE AS SUCH!TENNESSE LAW DOES NOT FIGHT FOR OUR CHILDREN!EVEN IF A PARENT GOES YEARS WITHOUT PAYING SUPPORT OR NEVER PAYS, BY LAW THE MAXIMUM JAIL SENTENCE IS ONLY THREE MONTHS! CHILD SUPPORT WAS ORIGINALLY ORDERED FOR MY SON IN OUR DIVORCE DECREE IN 1993.MY SON WAS ONE YEAR OLD.HIS FATHER DID NOT START PAYING AND GOING THROUGH OUR LOCAL CHATTANOOGA, TN. CHILD SUPPORT ENFORCEMENT OFFICE IT TOOK ME SIX YEARS TO GET HIM BACK IN COURT.OUR CHILD SUPPORT OFFICE HAS NO WAY TO TRACK DOWN ABSENT PARENTS UNLESS THEY HOLD A LEGAL JOB FOR THREE MONTHS OR LONGER. MY SON\'S FATHER WORKS CONSTRUCTION AND IS PAID IN CASH SO THAT HE CANNOT BE TRACKED.THE COURTS COULD NOT FIND HIM EVEN THOUGH HE HAD BEEN IN LOCAL COUNTY JAILS ON SEVERAL OCCASIONS.THE CHILD SUPPORT SYSTEM IS NOT CONNECTED TO OUR CRIMINAL SYSTEM ALTHOUGH EVADING CHILD SUPPORT IS A FELONY! NOW IT IS 2005, MY SON IS 12 YEARS OLD STILL NOT RECEIVING SUPPORT. WE RECENTLY WENT BEFORE THE JUDGE AFTER HAVING THE CASE CONTINUED FOR A YEAR AND A HALF. HE WAS SENTENCED TO 10 DAYS PUBLIC WORK AND TO MAKE ONE PAYMENT BY THAT FRIDAY.THREE WEEKS LATER HE\'S STILL NOT MAKING PAYMENTS AND THE COURT SAYS WE HAVE TO GIVE HIM YET ANOTHER 90 DAYS BEFORE I CAN START TO PETITION HIM BACK TO COURT.W WE NEED STRONGER LAWS AND MUCH STRONGER PUNISHMENTS TO ENFORCE CHILD SUPPORT TO OUR CHILDREN!IT IS TOO EASY FOR SOMEONE TO MAKE A CHILD THEN JUST WALK AWAY AND LEAVE IT LIKE DISCARDED TRASH.OUR CHILDREN DO NOT ASK TO BE BORN.IT TAKES TWO TO CREATE A CHILD AND TWO SHOULD HAVE TO PROVIDE FOR THAT CHILD!THESE CHILDREN GO WITHOUT NECESSITIES EVERYDAY AND WATCH THEIR FRIENDS GO TO EVENTS THAT THEY CAN\'T AFFORD ALL BECAUSE OF A DEAD BEAT PARENT THAT OUR LEGAL SYSTEM SEEMS TO BE PROTECTING.PLEASE HELP OUR CHILDREN AND HELP ME FIGHT FOR THEIR RIGHTS!
Sponsor
I AM A SINGLE MOTHER OF TWO BOYS AND I AM SPONSORING THIS PETITION WITH THE HELP OF ANYONE ELSE OUT THERE WHO WANTS TO PROTECT OUR CHILDREN\'S RIGHT TO RECEIVE CHILD SUPPORT.