Brad Childress Must Go!
20
people have signed this petition.
Add your name now!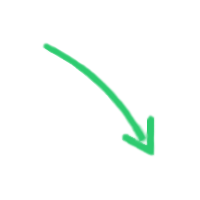 20

people

have signed.

Add your voice!
Maxine K.
signed just now
Adam B.
signed just now
On January 6th, 2006, Brad Childress was named Head Coach of the storied NFL francise; the Minnesota Vikings. The Viking Faithful had great expectations for the new head coach. Throughout Childress' first season, Viking fans remained patient while Coach Childress implemented a new system. Many questionable personnel decisions were made, some of which were connected to his old employer; the Eagles. The result was a 6-10 season. Fast forward 2007 NFL Season. One thing has been evident throughout Coach Childress' coaching tenure with the Vikings. The defense has been carrying the team. Last season it was Mike Tomlin's defensive game plan that gave the Vikings opportunities to win. The offense seldom scored. This season, Frazer's defense continues to give the Vikings opportunities to win. Again, the offense continues to struggle. Four offensive TDs in four games. Where is the "Kick Ass Offense" The most difficult to understand regarding Coach Childress is his disregard of personnel. Adrian Peterson, prized first round pick of the 2007 draft, tears up the first half of the game versus the Packers. Yet, in the second half he is returning kicks and barely sees the ball while the offense is on the field; only twice in fact. Through out the season Coach Childress has pulled Peterson on 3rd and short when he has been averaging 5 yards a carry. There is no logic to his reasoning. Coach Childress just doesn't get it. His ego, like so many failed coaches before him, has got the better of him. Poor decisions in regards to the Vikings personnel such as the QB situation. Failure to address obvious weaknesses on defense has left the team in the same situation as last season...or worse. Vikings fans cannot and will not support a coach who doesn't have a clue. We demand leadership and it starts at the top. Viking Fans demand a proven winner and a complete overhaul of the team. We are tired of retreads and other team's rejects on this team. We're tired of over paying lazy, worthless players who do not produce. We're especially disappointed with the coaching and game day adjustments that this team never is able to make. We deserve better as dedicated and patient fans. Our patience has reached its end. Wilf family, fix this mess of a team once and for all. We implore you. You can depend on us to be loyal and dedicated fans who attend games, buy merchandise, and support the Vikings, but you must make radical changes to bring this franchise back into respect. Please save our Vikings!!