Children's First Child Care needs cameras and better staff. We are calling for a government inspection of the daycare, namely the workers and director
69
people have signed this petition.
Add your name now!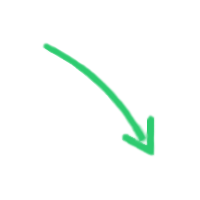 69

people

have signed.

Add your voice!
Maxine K.
signed just now
Adam B.
signed just now
Recently, we enrolled our daughter in daycare. All was great for a few weeks, but it all changed when my girlfriend was in the daycare during her lunch hour last week. Because I have been threatened with a slander charge, I will not be naming the daycare or any of the workers. Anyways, Sarah was in the daycare during lunch, and she asked one of the workers if she could leave to get something to eat. The worker then let out a loud frustrated breath and lifted my 3 month old baby daughter roughly and with excessive force out of her bassinet by her little arm. She then proceeded to shove her bottle into the babies mouth, and rest her head on the hard armchair directly on her soft spot. My girlfriend then decided to take my daughter out of the daycare immediately and came to see me. Needless to say I was very frustrated and angry when I heard what happened. I immediately went to the daycare and demanded to see the director of the daycare. She was understanding at first, and she made it seem as if she would talk to the worker. Keep in mind, although I was angry, I did not threaten anyone or swear at anyone.
I also believe my anger was justified at this point.
The director told us we could think about returning to daycare and that we had a few days to decide what we were going to do. Being that I cannot afford daycare, this was a free service, and my girlfriend needs the help while she finishes school, we both decided to bring our daughter back to the daycare.
The next day I returned to the daycare and asked if there was any cameras installed so we could look back and see what happened. Apparently there are no cameras, I also stated to the director that I had heard similar stories about this worker being rough with children, to which she replied that if I told anyone about what happened I would be charged with slander. We agreed (the director Sarah and I) that my daughter could come back to the daycare on the condition that the particular worker who I believe abused my daughter would not be able to touch her at all. And what do you know, Sarah received a letter from the daycare at the end of that day stating that my daughter was kicked out of daycare immediately.
LONG story short, I believe my daughter was abused, and when I confronted the daycare about the problem, they kicked her out. Where is the accountability? How many other children must be mistreated before something changes?
Cameras are a must.
I believe the director shouldn't be able to blow hot air, and must take the proper channels when confronted with a problem such as mine
Here are more testimonies from a few mothers previously at the daycare
They weren't feeding him because apparently I said he couldn't have real food because he's Ciliac, put him down without bottles, weren't changing him and joking about it and put him down face first into his blanket and (director) put me down all the time making me feel like I was being a horrible mother

And another
She just kicked him out bc I argued with her about the lunch hour thing, I was going to school at dumont technical, only have half hour for lunch n she expected me to be there every time even if it was only for 15 mins , then I paid her daycare 200 n she tried not to give me a receipt so I grabbed it back from her reported her bc she's suppose to always give receipts, if its under subsidy, & not only that she was swearing when there was kids around

I'm sure there are many more stories send me them and I will add to the petition as we go.