Children have the Constitutional Right! For the Sake of Posterity
73
people have signed this petition.
Add your name now!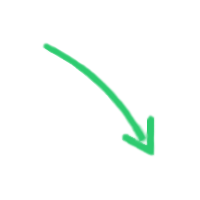 73

people

have signed.

Add your voice!
Maxine K.
signed just now
Adam B.
signed just now
In my personal experience and knowledge, it is self-evident that collusion exists between certain attorneys and the judiciary by deceiving, misleading, and defrauding others of their legal rights. I am seeking to invoke the power of a tribunal in order to enforce the law in proceedings brought by or at the instigation of a public authority, and void the decisions of a court or tribunal in pursuance of a sound judicial discretion.
The officials and attorneys are acting without fear or hesitation as if with exemption from punishment or freedom from the injurious consequences of their actions. We have suffered and continue to suffer the consequences of their actions though. We have lost each other, our lives, our civil rights and liberties; our freedom to love and our right to the pursuit of happiness.
My child, among others, is suffering and believes that he's been abandoned by the person who loved and cared for him most and whom he has the strongest emotional attachment to. The tears and cries of my young child in feelings of betrayal are not only soul crushing to me, but also to him. These early developmental years have been forever stained by impact that cannot be erased. They can't be given back but the ones to come can be healing.

[Here is a link to a video on YouTube that you may like to view:
https://m.youtube.com/watch?v=gmNuT3MPWaQ]

Where officials violate fundamental, Constitutional, and human rights in James Hawkins v. Candace Paige Bell in a multitude of Constitutional issues, including acts by the judiciary imposing unconstitutional oppressive restrictions on the parent-child relationship without reason. The judiciary is acting as accessory before and after the fact in sex crimes, coercive interference on the parent-child relationship, and the intentional infliction of emotional distress of a child by acts of abuse and neglect, false incarceration, erroneous deprivation of the right to counsel, participating in collusion with attorneys, fraud, malice, and gross negligence, is this a case that could have national significance with an outcome that might harmonize conflicting decisions nationally in the District Family Courts, and could have precedential value for the sake of posterity?
Will our government allow the courts to deny meaningful relief to innocent victims who are suffering ongoing injury by the court's unconstitutional decisions in an appearance of impropriety?
Reasonable minds, with knowledge of all the relevant circumstances disclosed by a reasonable inquiry, would conclude that the judge's honesty, integrity, impartiality, temperament, or fitness to serve as a judge is impaired. The judge's rules should be applied consistently with constitutional requirements, statutes, other court rules and decisional law, and in the context of all relevant circumstances per the Code of Judicial Conduct.
This is a daily torture as a mother, and the pain I've witnessed my son endure.. is indescribable. I cannot love and protect my own child.
By the Constitution that founded this country, we have a right to liberty, to be free within society from oppressive restrictions imposed by authority on one's way of life. The Second Circuit held that, "[T]he right of the family to remain together without the coercive interference of the awesome power of the state . . .encompasses the reciprocal rights of both parent and child." Duchesne v. Sugarman, 566 F.2d 817, 825 (2d Cir. 1977).
No State shall make or enforce any law which shall abridge the privileges or immunities of citizens of the United States; nor shall any State deprive any person of life, liberty, or property, without due process of law; nor deny to any person within its jurisdiction the equal protection of the laws.(14th Amendment sec. 1 U.S. Constitution)

https://www.who.int/docs/default-source/documents/ethics/sexual-exploitation-and-abuse-pamphlet-en.pdf?sfvrsn=409b4d89_2


Imagine if you went from primary care-giver to your baby to your baby being kidnapped from you at a park and police wouldn't help you. Then after being torn apart, having no idea where your baby is or how he's being taken care of. Progress a few years into this litigious and vexatious litigation of 267 FILINGS and 61 COURT APPEARANCES, you had not seen your child for over a month and didn't know the last time you spoke to him. Since there's no cause of this action, there's nothing you can do to correct it or work toward to remedy the devastating situation. Imagine being taken to jail for doing what's right and being left there for months under fraudulent charges or an opportunity to be heard by a court. Imagine the effect of this on your life and your relationships and judgments or opinions made by others.
Despite apparent adherence to procedural form the effect of the departure from recognized and established requirements of law is not only a deprivation of our constitutional right, but these children affected by decisions like this, our future society, are losing their hopes and dreams and need or want to learn and succeed. Dallas women, mothers, are losing everything and everyone combating a cause they are born knowing is right to live. Our judicial system is built to protect our fundamental rights. The laws were made to protect us as citizens of one nation under God. Corrupt people have taken over these positions of power and are protecting one another instead of the people our government employs them to protect. They have filtrated the system and the result is incompetent, unethical, unmotivated society with people overcome by psychological disorders and mental illness, and great suffrage. As a result of ongoing repeating cycles of legal abuses, I have lost everything more than once being forced to continually start over once getting back up again. I have been stalked, robbed, sexually assaulted, starving, forced to stay awake for days without necessary resources in freezing temperatures, and even slept on a sidewalk..the list goes on. I have been threatened by court officials insinuating the possibility of being forced into "assignment," and even stranded with nowhere to go walking through gang activity as a result.
I have endured long-term sexual abuse as a result of the Judges decisions and omissions. Judge David Lopez, and Associate Judge Regina Moore, ought to be held accountable in criminal charges as accessory to, accomplice to, or aiding and abetting of crimes involving sexual abuse and moral turpitude.
This is a petition for a higher power to return our fundamental Constitutional rights, to examine a whole case on the law and the evidence, with a view to securing a result of sound judicial discretion, decide whether the Constitution is the supreme law of the land in judicial review, and to issue writs of mandamus for legal orders compelling government officials to act in accordance with the law, and to hold the judges accountable with criminal charges as accessory to, accomplice to, or aiding and abetting of crimes involving sexual abuse and moral turpitude.

God found me during this crusade and showed me that He loves justice and that this is an extraordinary case, but also a cause much bigger than just me and my son alone, where children are being harmed and not being cared for. The best interests of the child are to always be the Court's primary concern, yet my child's best interests have NEVER been even a factor in the court's decisions. I believe that the Lord wants us to work together to do something worth doing, to be the change we want to see in the world, make an example to all family courts, and to turn to Him in guidance and thanks while becoming the change that is absolutely necessary right now.
The following attachments are included for further information.
https://docs.google.com/document/d/1RaFU2OLU_dwKKSVETy2AhN9nTi5pkkUZKw6x9-Hz3-E/edit?usp=sharing

https://docs.google.com/document/d/1VDGmSy89IcCg6Q...