Muslims Vote Against Child Marriage-PETITION
245
signers.
Add your name now!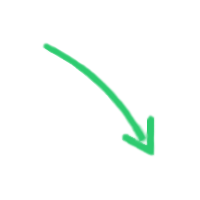 245

signers.

Almost there!

Add your voice!
Maxine K.
signed just now
Adam B.
signed just now
THIS PETITION IS FOR MUSLIMS ONLY.
We are calling upon a Consensus of the Scholars of Islam and a Broad Consensus of the Muslim Ummah to unite in aworldwideconsensusto raise the 'Age of Consent' to 16 years by using the 3rd source of Islamic Jurisprudence - Ijma.
We believe that, while marriage at puberty was universally a social norm in the 7th Century, today, 1,400 years later, Child Marriage isopposed to the Laws of Islam and to a healthy moral society.

CHILD MARRIAGE TODAY – VIOLATION OF 6 BASIC ISLAMIC RULES
1.1."Rushd"– 'psychological maturity' or 'prudent judgement' is required to make an 'informed decision' before marriage.ForcedmarriagesarevoidinIslam.
2.2.No one should harm anyone else.
"La darara wa la dirara fil Islam" (No harm shall be inflicted or tolerated in Islam)
Prophet Muhammed (pbuh).
In its juristic sense,'Istihsan'is a method of exercising personal opinion in order to avoid any rigidity and unfairness that might result from literal application of the law. Istihsan is an important branch of ijtihad, and has played a prominent role in the adaptation of Islamic law to thechanging needs of society. Istihsan authorizes departure from an established precedent in favour of a different ruling for a stronger reason...in this case the established precedent being: 'Puberty" as the age of consent;the stronger reason being: girls to have an education and reach psychological maturity in order to have 'prudent judgement' make an 'informed decision' about marriage (Rushd).
3.3.Peoples best interests must be observed.
"Maslahah"literally means benefit or interest. When qualified as'Maslahahmursalah'it refers to 'unrestricted public interest'.Protection of life, religion, intellect, lineage, and property is Maslahah.
4.4.No one should bear any burden beyond their capacity.
5.5.Governments & guardians are entrusted to act correctly.
6.6.Compliance to 'Urf' – new social norms that are considered good.
•Therefore, we invoke the3rd fundamental source of Sharia Law, after the Qur'an and the Sunnah -IJMA (إجماع)- which is an Arabic term referring ideally to the consensus or general agreement of the Ummah's scholars.
• This petition will be presented to the scholars to be endorsed.
• Atruly democratic consensus must involve the entire global muslim community rather than a small and conservative clerical class.
• A Consensus must be endorsed byall people of knowledge (Ulama) or society leaders (ahl aqd wa hal). It also includes people from different schools of mainstream Islam: Sunni (from Salafis to Asharis and Maturidis to Sufis — of all 4 'Madhhabs' or 'Schools of Jurisprudence' — Hanafi, Maliki, Shafi'i and Hanbali), Shi'i (J'afari, Zaidi, Isma'ili), and Ibadi.
• •That such a consensus is religiously legally binding on Muslims since the Prophet (may peace and blessings be upon him) said:
"My Ummah will not agree upon an error"
(Ibn Majah,Sunan, Kitab al-Fitan, Hadithno.4085)
• This petition must also be endorsed bythousands of ordinary Muslims.
•This consensus will get stronger and stronger as more people sign it and uphold it.
Therefore:
"WE, THE MUSLIM UMMAH, UNITED IN A BROAD CONSENSUS, ARE CALLING FOR THE 'AGE OF CONSENT' TO BE RAISED TO 16 YEARS FOR BOTH BOYS AND GIRLS, STATED IN UNEQUIVOCAL TERMS, WITH THE SUPPORT OF CIVIL LAWS AND CLERICS WHO WILL REFUSE TO BE PARTY TO CHILD MARRIAGES IN ISLAM."
* *THIS PETITION IS FOR MUSLIMS ONLY. NON-MUSLIMS PLEASE DO NOT SIGN!
Any derogatory or anti-Islamic remarks will not be tolerated.
Non-Muslims willimmediately be removed from the petition. Forwarding the petition to all your Muslims friends will be a great help to us.
Sponsor
Still looking for a sponsor! Please contact us if you would like to sponsor this petition.
Links
Worldwide Consensus -Muslims Vote Against Child Marriage
Join the group on Facebook and learn more about how you can help. Get the latest news, participate in discussions and help us in spreading awareness.
Facebook CAUSES
DOWNLOAD & SHARE ARTICLE:
"WHY did the Prophet (pbuh) marry Aisha (ra)?-An Insight by S.D. Shamira Kashmiri