Child Support Enforcement
264
people have signed this petition.
Add your name now!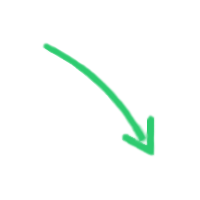 264

people

have signed.

Add your voice!
Maxine K.
signed just now
Adam B.
signed just now
To: All Government Officials and Child Support Enforcement Agencies in the United States From: We the people of the United States We the under signed, are deeply concerned with the current child support laws, which are NOT being enforced to help our children receive their court ordered child support. The current system is allowing the \"absent parents\" (deadbeat parents, if you will) to just walk away from all the responsibility of their very own children, leaving the custodial parent not only to raise the child/children on their own but the financial means of support as well. We are saying, this needs to stop and we need immediate legislative and systemic changes to help the children of America receive the child support they need to live. President Bush so stated in his speech to the American people, \"what we do as a citizen is just as important as what the Government does. No child will be left behind\" So therefore, we as citizens are raising general public awareness so legislature will begin to fund the Agencies whom are in charge of locating and prosecuting these deadbeat parents. 1) The individual state child support offices should be held accountable for not collecting the child support and for not going after the deadbeat parents when, all information is given to them by the custodial parent. 2) Use the humiliation factor. Make the child support agencies publish in a local paper in their state, any deadbeat parents picture, name, address and place of employment, who is in Federal violation of their court ordered child support order. Also, publish in local paper in the state where the deadbeat is in hiding. 3) Federal Government needs to make all states join and enforce the Uniform Interstate Family Support Act (UIFSA) and The Personal Responsibility and Work Opportunity Reconciliation Act of 1996 (PRWORA). 4) President Clinton signed into effect on July 24, 1998 The Deadbeat Parents Punishment Act. What good are these laws if they are not being enforced for the children There are currently MILLIONS of children that are owed BILLIONS of dollars from the non-custodial parents and no one seems to care about these children. Many of these children are living in poverty while the non-custodial parent lives a care-free life, well fed, well clothed and luxuries. Some are supporting their *new families* while their first family is wondering where their next meal might come from. The cruelty to an animal in most cases is dealt with more harshly then the years of NEGLECT to a non-custodial parents child. This must STOP!!! Help us STAMP OUT the deadbeat parents, now and for future generations to come. These children have the right to be provided for and not by just one parent. Our government needs to make the proper organizations do their job and do their jobs properly. Child Support Enforcement Units need to stop treating the custodial parents like they are a burden to the system. They need to stop protecting the rights of the deadbeat and protect our children\'s rights. After all they get paid to collect the support owed for these children NOT the deadbeats. If these children were not owed this money they would be out of work, maybe that is why nothing is being done!! They need to remember that they work for us; we do not work for them.
Sponsor
http://www.p4cse.com NO CHILD WILL BE LEFT BEHIND\" Which was part of the speech by our 43rd President. He also said \"what we do as citizens is just as important as what the government does.\" Let\'s do something important as a \"TEAM of CITIZENS\"! Join us and help fight for the rights of all children if you are not receiving your child support. Help your neighbors as well as yourself because as tax payers, you are paying for these deadbeats who won\'t pay for their very own children!!!!! Together we can make a difference! Let\'s all bring \"awareness\" to this unjust system. The public must be informed that there are plenty of laws in place that are \"NOT\" being enforced! Get involved - Get others involved!!! We have joined together to be the FACE and VOICE for all children, as they are too young to stand up for themselves. Fairness Awareness Change Enforcement (FACE) Victory Of Innocent Children Everywhere (VOICE) Nonpayment of child support is child abuse by neglect!!! Help us stop the neglect and get the laws enforced.
Links
Parents 4 Child Support Enforcement http://groups.yahoo.com/group/P4CSE