Chickens in the Burg
368
people have signed this petition.
Add your name now!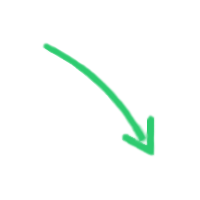 368

people

have signed.

Add your voice!
Maxine K.
signed just now
Adam B.
signed just now
Please sign if you support the legislated support of Backyard chickens in Perrysburg, Ohio. Many communities in our area have recognized the growing movement of backyard chickens as family pets, for sustainability, food security, and natural mosquito control.
We recognize that the care and keeping of any animal has implications for the entire community and invite all members of the community to join us in developing clear regulations and ordinances for keeping chickens in Perrysburg.
Presently, the city code is vague and does not adequately inform citizens of the outlined rules for chicken keeping and other forms of small scale residential homestead practices. Join us in helping to sustain our City's reputation as a progressive informed community.
Additionally, if you are a Perrysburg Chicken Keeper in fear of parting with your much loved pets, join our closed Facebook page: Chickens in the Burg (link to follow)
Thank you so much for your support
I am including content from the letter sent to city officials so you can be completely informed on what we are proposing and how. Feel free to comment:
Presently, there is a great deal of confusion regarding the keeping of backyard chickens within the city limits of Perrysburg. This is not a new issue and has been brought to council in the past but was never completely resolved.
I know as a hometown resident of Perrysburg that our city takes pride in preserving the integrity of our neighborhoods and also prides itself on being a progressive open minded and welcoming community. The success of our weekly Farmer's Market is a testament to the community's commitment to fresh sustainable food practices.
For this reason, I would like to propose the development of some clear guidelines on the keeping of backyard chickens. In order for the citizens, city officials and animals to be protected appropriately, we need to establish clearer guidelines for this practice.
Many residents including myself have backyard chickens in the city. These animals are family pets and are treated as such. They are named and loved and cared for and do not pose a threat or a nuisance to neighbors. Frankly, unless you enter the back, fenced area of my property, you would never even know they were there. I know this is true for other members of the Perrysburg chicken keeping community.
It is also important to note, that those I have spoken to were completely unaware that raising chickens was in violation of any city code. This is because the city code is written in such a way that the rules aren't clear.
I was curious about the general opinion of chickens in the City of Perrysburg and so we have created an online petition which can be found here: http://www.ipetitions.com/petition/chickens-in-the-burg We have had a strong positive response to the online petition. Additionally, over 40 residents on the Perrysburg, Ohio Facebook page responded positively to the notion of backyard chickens, with many expressing that they had no idea chickens weren't allowed in the city.
It is my understanding that those opposed to chickens in the city do not understand the practice of keeping chickens as pets. Many people associate the raising of chickens with large factory farms which heavily pollute streams and waterways, smell terrible and breed disease. Backyard chicken keeping exists in strong opposition to this practice. When a small number of hens are raised in a clean healthy environment, they are friendly, quiet, disease free and provide healthy fresh eggs to their owners. We need to make sure we are educating citizens on the difference between these practices.
What are some of the benefits of chicken keeping?
Chickens are FRIENDLY and reduce stress. Like many other household pets, when raised in loving caring hands, they are devoted and affectionate pets that bring joy to many households.
Chickens KILL mosquitoes and other larva/harmful insects. In my yard, I have noticed a huge reduction in the number of mosquitoes because they tirelessly pick the larvae from the grass. Also in my garden, the chickens eat the larvae of harmful insects, preventing the use of harmful chemicals that damage our water systems.
Chickens provide fertilizer. Chicken feces contains less e-coli bacteria that canine feces and unlike canine feces can be composted and used to fertilize gardens – also preventing the use of harmful chemicals that damage our water systems.
Chickens produce eggs. Most backyard chicken keepers will tell you that the eggs are a bonus. Chickens egg laying slows dramatically as they age and most will keep the elderly chickens as pets well beyond their laying years. But, while they are young they do produce eggs. This is a great source of healthy protein and also allows us to teach our children about where their food comes from.
Are there disadvantages? Of course but most are directly related to a lack of care and/or education
Chickens can fly if not secured properly. They need to be kept in a secured pen or fenced area and flying birds need to have wings clipped so as not to escape and disrupt the lives of others.
Chickens can make noise – but ONLY if they aren't happy. Chickens need to have an adequate number of nest boxes or they will bicker at laying time. (less noise than dog barking but still aggravating).
Chickens need to have fresh food and water DAILY. If they do not, they will cluck loudly and who can blame them.
Chickens need fresh straw, sand, grass or a clean area to forage. This is what they do and in confinement they pace and cluck loudly.
Chickens may need veterinary care. Like any other pet, they need to be kept healthy and treated for any sort of disease or infection. Owning chickens is a serious commitment. Although when all the aforementioned are provided, they stay very healthy without intervention.
Chickens could bother neighbors. Not everyone likes chickens. But not everyone likes dogs or cats either. We live in neighborhoods because we like neighbors and need to make sure our chickens aren't disturbing others.
Other advantages specifically benefit the city at-large:
People are drawn to cities that are forward-thinking, most of which have become "chicken-friendly." Seattle, Washington's successful standards regarding chicken ownership has set the bar for others nationwide. Many cities in Ohio have adopted ordinance policies allowing chickens. These communities include: Toledo, Dayton, Cleveland, Brunswick, Akron, Columbus, Cincinatti and Medina. Right across the river in Maumee, Ohio, City Council is working with local citizens to adapt policies to include backyard chicken keeping. (Toledo Ordinance attached)
In an effort to reduce waste removal costs, the municipality of Diest in Flanders, Belgium gave three (3) chickens to each of 2,000 homes. In one month, a single chicken can consume up to nine pounds of kitchen waste which would otherwise end up at the curb on garbage day. This saves much needed city funding as less waste needs to be removed curbside.
Four (4) hens create less waste than a medium sized dog and the waste is recycleable/compostable.
It would be my hope to meet with members of council and members of our zoning/planning committee to share information and support to build policies regarding backyard chicken keeping in Perrysburg.