Chickens for All in Redlands
231
signers.
Add your name now!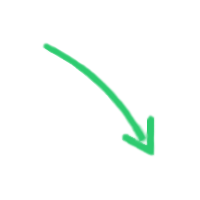 231

signers.

Almost there!

Add your voice!
Maxine K.
signed just now
Adam B.
signed just now
Request to rezone and change codes, to allow more chickens in Redlands.

I have many neighbors that are supportive of this idea and we all want to live greener, more sustainable lives while at the same time getting great eggs and garden fertilizer and allowing hens to live better more humane lives. I urge you to champion code changes that would allow Redlands residents to legally keep a small flock of hens in their backyard if they wish.

Currently, backyard chickens are allowed only in large greater than 0.5 acre lots that are zoned as RAA. However, many cities in the area including Orange, Corona, Los Angeles, Pasadena, Rancho Cucamonga, etc allow residents to keep a few (4-6) hens in their backyard in regular residential zones.

In the last few years, as the Green living/Eat Local/sustainable living/organic/recycle lifestyle has gained popularity, cities and towns all over America have been relaxing their codes to allow 4-6 carefully tended, pet backyard hens for eggs. We're talking about hens only, no roosters (no noise!) kept in a pretty, carefully-maintained enclosed coop; raised by hand as pets and for eggs. Chicken droppings make amazing compost for the garden and the hens recycle kitchen scraps! Heritage breed chickens are calm, docile, and when hand-raised they become affectionate pets that come then they are called. Kept as suburban pets, and cleaned regularly, backyard chickens don't smell. In all, they make less noise and smell than many dogs kept in Redlands.

It's fun, educational, healthy, and environmentally sound! One of our core values is sustainability and there are many reasons that backyard hens are a benefit to our residents.

1. Backyard eggs are the healthiest eggs to eat, they don't have hormones, antibiotics and the chickens are fed healthy food.
2. Backyard eggs don't require transport reducing fuel usage and greenhouse gases.
3. Hens make great pets are are educational for kids.
4. Backyard hens are kept in a nice clean environment are are much healthier and happier than industrially raised egg hens that are raised in crowded unnatural environments to maximize profits.
5. Backyard hens eat kitchen scraps that would normally just go into the landfill and turn it into great garden compost and eggs!
6. Backyard hens keep down the insect and pest population in gardens.

There are some misconceptions about hens.

1. They are noisy. Roosters are very noisy. Hens are not noisy. They cluck and squawk on occasion but is far less often and noisy than most dogs.
2. They smell. A well maintained coop which a few hens does not smell at all. 4-6 hens produce much less poop than an average size dog or two cats and while chicken poop makes great compost, you cannot compost dog or cat poop for health reasons.
3. They carry Salmonella and other diseases. Salmonella is a food handling problem, not a growing chickens problem. There has been no reported cases of Salmonella infection in people because of raising chickens. Also, as a physician I can tell you that cats are about 10X more of a human health hazard than chickens. Very few diseases are transmittable between chickens and people whereas there are a multitude of very common diseases transmitted between cats and people (one of the reasons pregnant women shouldn't be around cats at all). Also, there is good evidence to show that children raised around chickens have a lower incidence of allergies later in life.