Rescuing Chichester's Christian Bookshop
130
people have signed this petition.
Add your name now!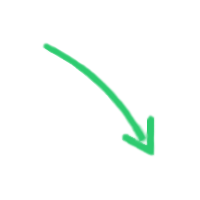 130

people

have signed.

Add your voice!
Maxine K.
signed just now
Adam B.
signed just now



If you live in the Chichester area, please support the new shop: it's there for you.




ORIGINAL PETITION TEXT





We, the undersigned, call upon the Bishop of Chichester and the Diocese of Chichester to rescue this once outstanding bookshop, previously part of the SPCK chain, from the control of Philip and Mark Brewer and their changing series of organisations (St Stephen the Great Charitable Trust / St Stephen the Great Limited and now Chichester Shop Management Co).




The Brewers took control of this bookshop, of the entire SPCK Bookshop chain, with fine sounding words, but actions always speak louder than words: the former Chichester SPCK Bookshop is now but a shadow of its former self. Due to the failure of the Brewers to honour invoices for goods received, suppliers have been left high and dry at a time of recession; and the shelves stood empty until recently when stock was brought in from the former SPCK shop in Norwich, which has now been rescued by the local community in Norwich.




St Olave's in Chichester has a claim to be the oldest building in the city, yet is in a desperate state of repair. It was set up through covenant to provide information for the community, yet advertising anything that Philip Brewer considers contrary to the so-called 'Orthodox' aims of the charity is banned. Mark Brewer has claimed ownership of St Olave's Church and has announced plans to turn it into an Orthodox place of worship. These men have abused staff, treated covenants and UK employment law with contempt, disregarded debts to their suppliers, fabricated a bankruptcy filing in the USA Courts and blatantly bullied anyone who has stood in their way: it ill-behoves the Diocese of Chichester to play host to them and their presence here casts a shadow over the mission of the wider church.




Enough is enough: we urge you to take decisive action now to rescue this shop and St Olave's Church from further depredation. We call upon you to step in, and to remove these men who are bringing Chichester's Christian heritage into disarray and disrepute. We urge you, please: take back control of this building. It would be better for the shop to be closed than allowed to carry on in its current state. Then, as we see happening elsewhere around the country, people will be free to work together to create something new and bring light to this community.
Sponsor
SPCK/SSG: News, Notes & Info - http://spckssg.wordpress.com - exists to provide a dedicated space for discussions and news relating to the ongoing SPCK/SSG saga. Announcement of this petition - http://spckssg.wordpress.com/2008/12/12/rescuing-chichesters-christian-bookshop-new-petition-launched/ Petition Discussion, News and Updates - http://spckssg.wordpress.com/chichester/
Links
The Diocese of Chichester - http://www.diochi.org.uk/ Looking at Sussex Churches: St Olave's - http://sussexchurchez.blogspot.com/2007/11/st-olave-north-street-chichester.html Looking Back: Report in the Chichester Observer, April 2007 - http://www.chichester.co.uk/1763/The-hidden-gem-tucked-away.2690763.jp The Brewers' Changing Companies - http://opendebatenotlibelthreats.blogspot.com/2008/06/who-are-enc-management-company.html Transcript of Radio Interview with Mark Brewer - http://opendebatenotlibelthreats.blogspot.com/2007/11/radio-interview-with-mark-brewer.html