ChiArts Parents - Call to Action
292
people have signed this petition.
Add your name now!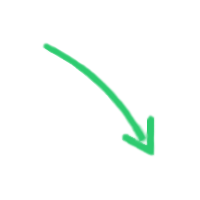 292

people

have signed.

Add your voice!
Maxine K.
signed just now
Adam B.
signed just now
CHIARTS PARENTS- CALL TO ACTION! The parents of students attending the Chicago High School for the Arts (ChiArts) are petitioning Chicago Public Schools, Mayor Rahm Emanuel, Chicago 4th Ward Alderman Will Burns and the Chicago Police Department to take immediate action to provide a safe and secure school environment for our children. Our security concerns have been voiced several times and put on hold and ultimately have not been addressed. Since being placed at the Doolittle campus in September 2011, our safety and security has been compromised by the following incidents:
• A shooting in the ChiArts parking lot, 10/31
• Teacher's car stolen from the parking lot, 12/19
• Teachers being harassed on their way to and from school
• Aggressive and drunken strangers entering the school (3 times)
• A lack of security in the evening (6:30-8:00) to escort staff to their cars or monitor students in the later evening after rehearsals, private lessons, and performances.
The most egregious incident occurred a few days prior to the 2011 winter break when one of our students was robbed at gunpoint and forced to walk with the offender a few blocks from the school. Fortunately the student was able to break away before any further harm was done.
We as parents have been more than patient with CPS and ChiArts involving the location of this school. Our children have persevered despite the setbacks they have experienced as a result of not having a permanent location for the school. ChiArts students have been able to rise above these distractions due to their raw passion and yearning for an arts education. However we as parents must protect the best interest of our children and we will not compromise their safety. Our children must have a sense of safety and security at the Doolittle Campus.
ChiArts was part of the Ren2010 initiative and has become a premier arts high school in the city of Chicago with its students becoming recognized across the country. ChiArts attracts students from all 50 wards of Chicago and receives over 1,000 applications each year. ChiArts has partnered with stakeholders in Chicago's arts community to support its vision and mission and they are concerned and want answers. We all have so much invested in this school, and we won't allow our children's futures to be put in jeopardy. We are in immediate need of the following safety precautions to make our school safe and secure for our children.
1. Fully functional external and internal security cameras, with a minimum of 2 cameras per side (front, right parking lot area, Rhodes Street side and back parking lot area)
2. Fully functional lights in backside and right-side parking lots with motion detection technology. Our Scholars are sometimes in the building until 8 or 9pm. Some drive and use the back exit door to go their cars, which are parked in those lots.
3. Closure of the back fence that allows the public to use the Doolittle campus as a shortcut and pass through to 35th street. Measures should be put in place to restrict accessibility to ChiArts campus.
4. Two additional Security Guards and 1 full time Police Officer. – There is no intercom entry system and the school is at a security risk when unwanted visitors approach the entrance or come in with another person.
In light of the proposed CPS board action for the co-location of Chiarts and Doolittle, it is imperative to secure the Doolittle campus for a successful co-share arrangement. The safety of all students from both campuses should be a priority. By signing this letter of petition, I am asking for immediate action from CPS, CPD and Mayor Rahm Emmanuel to secure the ChiArts/Doolittle Campus! We cannot afford to leave our children at risk!
Links