CHECKS and BALANCES FOR OUR PLANET
52
people have signed this petition.
Add your name now!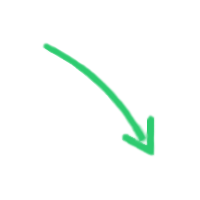 52

people

have signed.

Add your voice!
Maxine K.
signed just now
Adam B.
signed just now
Dear President Trump,
We, the under signed, are writing to you because we still believe in the principles of democracy. We, the under signed, still believe in the power of a letter to our President. We, the under signed, still think that our President will respond favorably to a letter signed in good-faith by a large number of American citizens. We, the under signed, look forward to speaking with you more fully about the particulars we discuss in this letter.
The core principle we seek to discuss with you is that of the separation of powers doctrine. This doctrine, included as one of the core elements of our Constitution, provides for a legislative branch, a judicial branch, and an executive branch. As you are certainly aware, the legislative branch is responsible for writing our laws, the judicial branch is charged with interpreting those laws, and the executive branch's job is to execute those laws.
Administrative law doctrine provides guidelines for federal agencies based upon the separation of powers. Agencies are forbidden to act in an "arbitrary and capricious" manner in promulgating rules. Thus, an agency must not act without providing adequate reasons for such action. Further, they must ensure that their actions are in keeping with the intentions of Congress. That way, we are ensured that our democratic processes are not turned upside down by an individual who believes he, or she, is king!
When a law is reversed, the scrutiny needs to be even closer. The agency must explain the action with reference to the factors and policies Congress expressed in the statute that created the agency's rulemaking authority. This requirement goes to the heart of administrative rulemaking: Agencies' power derives from statutory delegations of authority. They must wield power only to advance the purposes that the statute expresses. "[N]o matter how 'important, conspicuous, and controversial' the issue, and regardless of how likely the public is to hold the Executive Branch politically accountable, an administrative agency's power to regulate in the public interest must always be grounded in a valid grant of authority from Congress.
We, the under signed, are extremely concerned that the individual you have selected to lead our Environmental Protection Agency has plans to go around these principles of separation of powers, a long history of judicial decisions on the issues of administrative law, as well as rules and laws governing federal contracting.
We have read that your EPA Administrator has plans to have outside contractors write new rules; scrap rules entirely which have been developed over the span of many years through the hard work and collaboration of experts and EPA staff; and otherwise undermine the intent of our elected officials.
We, the undersigned, want you to know that we disapprove of such intentions and are convinced that such tactics are illegal. We urge you to meet with us so that we can discuss how we can maintain our democratic principles and ensure that the core principles of our law-making processes ensured by our Constitution are protected.