Cheaper Prices For Indonesian Players
15
people have signed this petition.
Add your name now!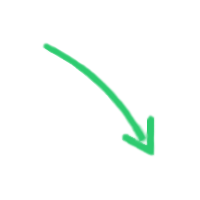 15

people

have signed.

Add your voice!
Maxine K.
signed just now
Adam B.
signed just now
Change The Pack's Price for Indonesian Players
Introduction

(Country's Economy & Minimum Wage Rate):

Indonesia is a rather developing country in the South-East Asia, also known as the number 4 most populated country in the world. Although we're considered huge in number of population, the economy is far from being considered as developed compared to most developed countries.
We use Indonesian Rupiah (IDR) as our currency. US$ 1 equals to (around) IDR 14,000. The minimum wage rate here varies in every city and I, one of your loyal Game of Thrones: Conquest player, am living in a city called Ponorogo. The minimum wage rate here is IDR 1,700,000 per month (equals to US$ 120).
$2 here is enough to buy yourself a decent meal, or 3 litre of gas for your motorbike, or 1 ticket of box office movie in theater, or a 5GB weekly mobile data, or even 1 piece of a decent t-shirt.
I am amongst most of the people here in the city who make that amount of money (around $120) in real life by working full time. Thus, welcome to my journey as Indonesian GoTC player.GOTC Packs Price:

The legendary pack's price in AppStore/Play Store is precisely IDR 1,499,000 which is considered madness for sane people living here if they are to spend that amount of money in a mobile game. I've been playing this game for 3.5 months now and I've probably spent around US$350 (including 1 legendary pack and the rest were mostly exquisite packs). That's saying from $480 that I made working my ass off in my prime job in real life, 72% of them were spent in the game. And as of today, October 1st, 2019, I'm only at 9.5mil power with K22 whilst most of my European or American fellow friends who are actively playing (and spending) have reached at least 15mil-50mil power.
With my current power, I could be rallied and zeroed in no time by these players. And if that ever happen, it will make all those spending I made go to waste and will take forever for me to re-build. Although, in fact, I had been zeroed several times in the past when I had less power than what I have now and I still continue to play nevertheless. I consider myself as a very active player who have always been participating in events and engaging in social game environment and considerably a decent spender even beyond my own capacity. The sacrifices that I made to purchase all those packs showed how I love the game and the world of Game of Thrones and I don't want to stop playing (or spending if needed, which most likely IS needed here if I aim to grow strong).Conclusion:

I do love this game, despite all the various bugs it has, the whole concept of the game is a wide learning field. It's not just a war game, it's also a community AND a life-learning institution about planning, communication, diplomacy, teamwork, world class organization (alliegance that consists of players from various timezone), risk management, and many other aspects. Each activity and events aren't designed without purpose. That's how I understand and love this game.
I wish you guys will reconsider your pack's price for Indonesian players. The most logical and considerable price for your legendary pack for Indonesian players is your current exquisite pack's price. Let's not forget that this number 4 most populated country in the world has a large amount of Game of Thrones fans and despite the economy growth, the people here are considered as consumptive. If you set your legend pack's price at IDR299,000, you won't lose your income, you'll definitely gain so much more instead. We will gladly spend the same amount or even increase our spending if we're happy with what we get from it. It's a win-win solution for both the game developer and the players.
At last, we hope you hear us as you have always been.
Kindly Regards,

Bran is Roro (Kingdom 364)