Fight For Newborns Who Cant Speak For Themselves
213
signers.
Add your name now!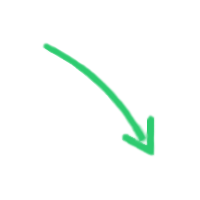 213

signers.

Almost there!

Add your voice!
Maxine K.
signed just now
Adam B.
signed just now
Looking back on the birth of my first child (now 19) It was mandatory for the mother and her newborn stay in the hospital for a week for a vaginal delivery. Two weeks for a C-section. Now Insurance companies don't want to pay out all that money so the hospitals are forced to discharge mother's and their newborns in two days for a vaginal delivery.

Did you know that nearly 11 babies in the US and 300 worldwide lose their battle with CHD daily.

View the website: http://www.facebook.com/home.php?ref=home#/pages/Coras-Story/224020688142?ref=nf

http://www.youtube.com/watch?v=wKXfE0_wbFs

Too many infants are needlessly dying because they are released from the hospitals way too soon. My son Jacob was born with a CHD called Hypoplastic Left Heart Syndrome. He also has coarctation of the aorta. I was told during the time of my pregnancy with him, through ultrasound that I was having a healthy baby girl. Boy was I surprised to know that his sex at birth was unknown. Due to that reason he was placed in the NICU where through further care they discovered his CHD. If it wasn't for this other issue, chances are he would have been placed in the regular nursery where he would have crashed and possible have died.

Before birth, the two major arteries—the aorta and the pulmonary artery are connected by a blood vessel called the ductus arteriosus. This vessel is an essential part of fetal blood circulation. Within minutes or up to a few days after birth, the vessel is supposed to close as part of the normal changes occurring in the baby's circulation. If my sons ductus arterious (hole in the heart) would have closed, he would have crashed. This hole was the only thing allowing oxygenated blood to flow through him. The NICU immediately gave him medication to leave that hole open until his first surgery. His was lucky because his ductus arteriosus started to close fast within a few hours his breathing became very rapid that he was retracting.

Now what would have happened if it started closing a few days after birth and he was already released from the hospital and at home? Newborns are released too early and most CHD'S arent detected in that short period of time. I want to make it mandatory in the USA that all newborns must require a simple pulse oximetry (Pulse Ox) screening before they are released from the hospital or sooner. You can save a babies life.
Links
http://www.facebook.com/home.php?ref=home#/pages/Coras-Story/224020688142?ref=nf



http://www.youtube.com/watch?v=wKXfE0_wbFs