CHCUMC Youth Group
23
people have signed this petition.
Add your name now!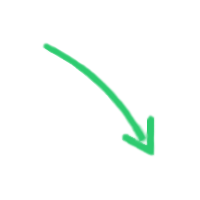 23

people

have signed.

Add your voice!
Maxine K.
signed just now
Adam B.
signed just now
Not long ago SPRC and Church Council made the decision that our church needs to cut spending due to a shrinking budget. Instead of trying to be creative with ways to save money, they took the easy road went after the low hanging fruit. They decided that we no longer need a Director of Youth. They just flat out decided to eliminate her position instead of asking if she'd be ok taking a pay cut and then finding other additional ways to save money around the church. That's just wrong. Then on top of that, they created a plan of how the youth group will be led in the future once Becky is gone, also without consulting any member of the youth group. A select few individuals feel that our youth group needs to be run differently in order for our youth group to participate in a plan (that none of the youth agree with) to bring all the youth groups in the community together on a monthly basis as one big youth group. So they want there to be a set number of a few parent volunteers that will rotate command on a weekly or monthly basis. As complicated and silly as that may sound, it's so that when we would, in theory, meet at the monthly community youth group there would be no one who holds more power. The reason they think there would be a power struggle is because none of the other youth groups involved in this new plan/idea/vision are paid and they didn't want Becky holding any more say over them just because she is paid. Our youth group works the way it is. Despite it being relatively smaller in comparison to other youth groups, those we have love it. For some of us it's a weekly sanctuary away from all of life's troubles because we have created a very caring and judgement free environment. That's not something you can say about big youth groups. A huge part of the whole reason for there being such a welcoming environment is Becky. Becky has devoted so much effort and so much of her time to this youth group it's unreal. She is the reason we still have any youth attending at all. She is the only one able to take our very small yearly budget and stretch it out as far as she does. She was able to take us to Aquire the Fire, SPARK, Jumonville, MissionU, and so much other stuff all with our tiny budget. Without Becky, there's no mission trip, there's no SPARK, and more importantly there won't be any future youth services. It would be such a shame to let her go because of a plan that none of the youth agree with. SPRC and Church Councel would know we don't agree with them if they'd consult us. I mean considering we have a youth council ourselves who were elected by the youth to speak on their behalf it wouldn't be that difficult to simply meet with our council to talk it over.
This church claims it's always trying to find ways to attract youth into our congregation, well this is how:
Treat us youth like equals and with respect. Stop shoving us under the rug like we don't matter, because we do. We are the future of this church so we should be taken seriously when we have ideas about how to improve it. Without youth, this church doesn't have a bright future ahead of it.
You can start by signing this online petition to save our youth director and to show that the opinions of the youth of this church are truly matter.
Thank you and God bless!