Charter School Reform Now!!!
44
people have signed this petition.
Add your name now!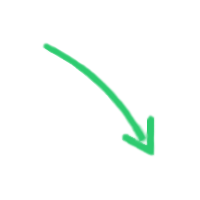 44

people

have signed.

Add your voice!
Maxine K.
signed just now
Adam B.
signed just now
CHARTER SCHOOL REFORM NOW!!!

Public Funding = Public Accountability and Transparency!
To Members of the New York State Assembly and State Senate:

The New York Charter Parents Association (NYCPA) is a non-profit organization founded by parents. We are the

FIRST AND ONLY INDEPENDENT

charter parent organization advocating for parent, student and teacher rights in charter schools. We are not controlled, funded by or answer to the NYC Charter School Center, the NYC Department of Education or any charter school. We believe

ALL

schools should be great schools and

ALL

children should have equal access to a great education. The New York Charter Parents Association will always put children first. We, the undersigned, are deeply concerned about the lack of accountability and transparency in charters schools. The Charter Schools Act must be amended to include:

1. STUDENT RIGHTS

– Charter schools MUST be required to retain Special Ed and ELL students. No longer push out, counsel out or expel them out of the school.

2. PARENT RIGHTS

– Every charter school board MUST have a parent board member who is the President of the school's independent parent association.

3. BILL OF RIGHTS

– There MUST be a universal Parents Bill of Rights and Students Bill of Rights for charter schools.

4. INDEPENDENT PARENTS ASSOCIATION

– Every charter school MUST be required to have an independent parents association.

5. CO-LOCATIONS

– The state MUST develop a better process in determining co-locations in public school buildings in New York City because it is pitting parents against each other.

6. ACCOUNTABILITY & TRANSPARENCY

– Charter school board members and employees MUST be held to rigorous financial disclosure requirements and conflict of interest prohibitions as all other organizations receiving public money. There MUST be more oversight of Founding Boards. Board members MUST NOT be allowed to be permanent trustees. All employees (principals, directors, staff) MUST not be allowed to serve on the board. All schools must be audited by the State Comptroller.

7. CHARTER CONTRACT & BY-LAWS

– Every charter school MUST be required to post their charter and by-laws online to increase accountability and transparency in charter schools and their governing boards. Every board meeting MUST be held at the school.

8. STATE RECEIVERSHIP

– The state MUST have the authority to take over a charter school and re-constitute the board of trustees.

9. MANAGEMENT ORGANIZATIONS

– For Profit Management organizations MUST NOT be allowed to manage charters. Public money should be spent on public students.

10. COMPLAINT & GRIEVANCE PROCESS

– The state MUST develop a formal complaint and grievance process that includes tracking and resolving issues within 30 days.

11. TEACHER RIGHTS & PROTECTIONS

– Teachers in charter schools MUST be provided with whistleblower and job protections when exposing corruption, financial mismanagement and corporate chicanery in charters. No teacher should be fired for standing up for their students. E.g. East New York Prep Charter School.

12. CHARTER AUTHORIZATION

– Authorization MUST only be granted by the Board of Regents.

Join our movement for Charter School Reform at

WWW.COMMUNITIES.NYCHARTERPARENTS.ORG
Sponsor
New York Charter Parents Association (NYCPA) The FIRST AND ONLY INDEPENDENT charter parent organization in New York State advocating for parents, students and teachers rights in charter schools.
Links