Charter of demands for World Peace
21
people have signed this petition.
Add your name now!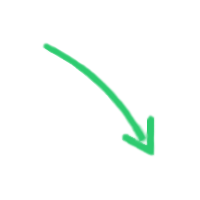 21

people

have signed.

Add your voice!
Maxine K.
signed just now
Adam B.
signed just now
---
To


The Secretary General of United Nations/Head of all the Nations/Head of all the organizations/Political Parties and others.
Sub: Submission of charter of demands for the sake of human society & peace in the world
Honorable and your Excellency,
In spite of
different developmental activities of UN and other developed countries, many nations are still facing poverty and corruptions. Poverty, lack of education and corruptions are the main cause of terror and naxalism activities in different countries. Most of the citizens of different countries are not well aware about there constitutional rights because of lack of education. Most of the political leaders are self centered and unable to raise their voice before the international bodies foe improvement of the under developed countries in a right manner except few, those who have sympathy on their heart and believe morality and spirituality and also believe their true religions mean i.e. "Humanism". We are giving respect to almighty god, Allah, Bhagaban, Lord Buddha, Lord Krishna, Lord Jain, Guru Govinda Singh, Lord Jesus Christ, Lord Prophet Mohammad and many other saints of different religions, but they have never told to accumulate individual wealth more and more, which may cause problems to others for their living. What a man need? A good house for shelter, food against his labor for his existence, good moral, spiritual and other result oriented educations, a bike or car, journey by flight etc. etc. as human wants are unlimited. But greediness is not a good sign for a nation. It will create suppressed discontentment among the suppressed people of the world, which may cause & create severe and serious problem to the world like generating of suicide bomb squad, terrorist activities and many more negative ideas.
Therefore, I on behalf of Lord Jesus & Mother Foundation, request all the richest people of the world, political leaders, Honorable Kings, Honorable Head of different Nations, Prime Ministers and Presidents, Administrators and Opposition leaders of all the Islamic, secular and other religions countries to think about my following charter of demands for implementation in their nations and pressurize it before the United Nations and other International Bodies. It is possible, if all the developed countries forget their egotists, greediness, and war mentalities. I know only truthful people, leaders, administrators; honorable Kings, honorable President and Prime Ministers will accept it.
CHARTER OF DEMANDS:
01.

Free education to all the citizens/people of different nations. Government should bear all the cost of educational expenses up to degree level and nationalization of all the Private Educational Institutes by providing appropriate status to the owners of such Institutes. Now education is just like a business. Instead of business it should be applied for the welfare of the human society.
02.

Value equalization of all the 100 types of currencies of 248 countries into a single monetary unit, it means value will be same, but the name of money will continue as usual as per the existing names. Accordingly the international business guide lines or the terms and conditions governing valuation differences among currencies, should be reformed, simplified and modified. The developed countries should support it. After value equalization all the under developed countries will be able to develop with the help of developed countries.
03.

Stoppage of foreign aids to different religious Missionaries. After receiving foreign aids, some of the missionaries, utilize their funds to wards conversion of religions from one to other, which create feelings among different fundamentalists of many other religions. Hence, it should be stopped.
04.

All the NGOs and missionaries should be nationalized by their respective countries. At present the funds received from the foreign countries are being utilized for social work as well as for donating to terrorists and naxalism activities. India is one example on it. Court cases are still continuing for donating naxalism purposes.
05.

Restriction in accumulation of Individual wealth or bank balance. It is seen that most of the corrupted political leaders, business men, administrators and other rich individuals of the different parts of the countries have deposited huge amount of money in different foreign banks, in spite of available of nationalized banks in their countries. For example, the rich and corrupt political people and industrialists of India have deposited near about 25 lakhs cores rupees in Swiss Bank. So if the accumulating individual bank balances of Indian people deposited in other foreign countries are calculated, the real picture will come to the public of India. So like India, corrupt people, political leaders of other countries have also deposited like this. Hence, individual bank balance should be restricted to a specific amount. The accumulation of Individual bank balance should be open to all so that one can easily asses the financial condition of one individual.
06.

Nationalization of all the private banks and reduction of nationalized banks to limited numbers for a country by merging the banks into other nationalized bank. It will improve efficiency and unity among the employees, though initially it is difficult to implement for anticipating protest by the employees of the bank.
07.

One pattern education for all the citizens of a specific nation. At present there are different types of education system in India and other nations. In India, education is in both the concurrent lists and central lists of the constitution. So education in India differs from state to state. These are like CBS, ICSE, and state Boards and many other systems of education. Therefore, one pattern of education is very essential for a nation to maintain unity and harmony. There will be no feelings of students about their courses of studies and syllabuses. However, local language, national language and international language will be most for local, national and international communications. If we learn more languages, more communication we can make with different countries.However, training on farming should be compulsory for all students so that they will be able to eat by producing food themselves, in the time of need.
08.

Interest free bank loan to farmers, small business man & poor unemployed people etc. Agriculture is the foundation of economy development of a nation. With out agriculture no country can exist. If the food products will be stopped, there will no value of other industrial products. Agricultural properties are the foundation of food products. Most of the nations are growing rapidly towards industrialization of different products by ignoring agriculture. So more importance should be given agriculture in different nations, which depends upon agriculture. Now most of the farmers are poor and government of India and state governments forcibly occupy the agricultural properties of farmers for the purpose of Industries established by private industrialists. If it will continue so, than there will be shortage of agricultural lands in the world, which may create food problems for the globe. Hence, importance should be given on agriculture first instead of other industries.
09.

Stoppage of expenditure in purchase of defense materials. Most of the countries expanding their defense net work by purchasing defense material and immunities, where as there citizens are not getting food to eat, getting work to employ them. A vast budget is kept for defense purpose, which is not desired at all. In general conception, only a man, who want to be might and power full can like war and litigation. This shows that Right is might in the law of the jungle. Than what is the value of religions or by creating religions? What is the values of Lord Jesus Christ, Prophet Mohammad, Lord Gautama Buddha,Guru Govinda Singh, Swami Vivekananda, Mahatma Gandhi and more other saints who were born in this world for human purpose? Good and noble man will never be in favor of wars, disturbances, terrors, disputes and litigation. Rather he will take interest for the benefit of all the human society in the globe. So this issue may be seriously examined by all the nations and UN.
10.

Free water suppy, free electricity supply: God has made all the natural resources for the human society and other living things. Every one has right on it. Therefore, government of every nation should provide free water supply connection and free electricity supply to all the families of the world. If there will be shortage of power, than alternatively, electricity power can be generated from air, wind and water i.e. solar energy. Government of all the nations.
11.

Awarding of noble prizes. Most of the times it is seen that: Noble" prizes are awarded to rich people for their duplicate activities, false promises. There are many poor and have not people in the world, who have dedicated their life towards the service of human kind. They have not come to the picture of the global society and their financial condition does not permit them to be popular either in their nation or in the globe. The rich people utilize their services and capable to win the "Noble" prize. Some times political parties in power recommend the names of their favored people. Hence, this issue should be taken into consideration by all the countries. In conclusion, I may say that every man, every family wants to lead a normal life along with all the facilities as enjoyed by their counterpart people i.e. food, shelter and clothes along with other allied facilities against their labor. If the said facilities will not be provided by government, than those have not and poor people, finding no other alternative ways, will be bound to join their hands with the greedy and corrupt political leaders, terrorist groups for their existence. If this continue so, I am sure, in future, attack through suicide bomb squad on major industrial organizations like hotel industries and others, parliaments, Senate, House of Lord and house of Commons, White house, different trade centers of different countries, etc can not be avoided. So how we will accept world peace in the present of such type of anomalies, critical, litigation, terror activities and disturbances? There are many alternative ways to set right the burning problems of the world and now it is the time for all the rulers of different countries to chalk out plan for word Peace. Every thing lies in their hands. Hope all the leaders of the countries will examine the issues and do the needful for the betterment of human society and pressurize the UN accordingly. However, it will give me happiness, if a line of reply is communicated to me in my following address so that, it will encourage me to involve my self more in the social activates for the benefits of the entire human society. Waiting response with regards. Yours faithfully.
Sambhunath Tiadi
President,
Lord Jesus & Mother Mary Foundation,
Minati Nivas, HIG-221(K5),
Kalinga Vihar BDA Colony, Po: - Patrapada,
Bhubaneswar-751019(Orissa) India
Email: - jesusmaryfoundation@gmail.com
Mobile:91 9777816178
Sponsor
Sambhunath Tiadi President Lord Jesus & Mother Mary Foundation, Bhubaneswar(Orissa)India Email: jesusmaryfoundation@gmail.com stiadi63@gmail.com Mobile: 91 97778161718
Links