Contract for Innocent Victims and Survivors of Terrorism and other 'Troubles Related Violence'
225
people have signed this petition.
Add your name now!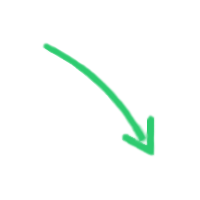 225

people

have signed.

Add your voice!
Maxine K.
signed just now
Adam B.
signed just now
We ask individuals and/or organisations to endorse and sign this petition (calling for the implementation of a 'Victims Contract' sponsored by 10 innocent victims and survivors of terrorism and on behalf of the 11,000 members of IVU and others who share our stance)
Your signature or that of your organisation is asking all political parties and leaders in Northern Ireland to engage with the contents of this contract as a meaningful and truthful way of dealing with our recent violent history.
This contract includes legal and moral obligations that would protect the rights of victims/survivors and broader society.
This 'Contract' offers hope and is built on the principles of consistency and fairness. It seeks to restore a 'moral compass' within our Society.
THE WORDING OF THE CONTRACT
A CONTRACT with the innocent victims/survivors of terrorism and other 'Troubles related violence'
1. I as a candidate for the European Parliament along with my Party believe that the use of violence in the furtherance of a 'so-called political objective' was never and will never be justified.
My Party will ensure that no political agreement on 'Dealing with the Past' will be advanced without the acceptance of this statement.
2. I along with my Party acknowledge and respect that there are a number of narrative understandings of our 'Past.'
I and my Party will respect and ensure that those victims/survivors and others who understand the 'Past' to have been a terrorist campaign motivated by sectarian and ethnic hatreds will have this 'narrative' represented by Government bodies and others.
3. I along with my Party give an undertaking that we will not support the development of any 'Conflict Transformation/Peace building Centre' or any other Project associated with the 'Troubles' at the former Maze Prison site whilst the listed buildings connected to the former Prison and Hospital wing remain.
4. I along with my Party support the implementation of a definition of victim/survivor of terrorism which would also include an annexe for victims/survivors of any criminal-based actions inflicted by individual members of the security forces.
5. I along with my Party will actively pursue the need for the Northern Ireland Assembly to officially acknowledge European Day for Victims of Terrorism by holding an appropriate Act of Remembrance within the Assembly chamber.
6. I along with my Party will actively fight for specific legislation to be developed in relation to Northern Ireland which will outlaw the glorification and promotion of Terrorism in any form.
7. I along with my Party support the development of a central archive which would examine 'Troubles' related events critically and which would distinguish between events proven on an evidential basis and those relying upon intelligence, rumour and supposition reasoning.
8. I along with my Party oppose any process that includes an Amnesty being granted to those who are suspected of 'Troubles related crimes.'
I along with my Party believe that the pursuit of Justice is an enshrined right of any Society and its' citizens and must never be denied.
9. I along with my Party will proactively fight for victims/survivors issues to be a key part of any new Peace IV fund and will lobby for resources to be made available for the advancement of this work.
10. I and my Party will lobby for the extension or new provision of EU, UK and R.O.I Government funding in supporting the needs of victims/survivors of Terrorism and 'other Troubles related violence' (in the Northern Ireland context) located in all parts of the United Kingdom and the Republic of Ireland.
As a candidate and political party we endorse this 'Contract' with innocent victims/survivors of Terrorism and other 'Troubles related violence' which has been developed by Innocent Victims United.
Signed:
Printed:
European Election Candidate
Dated:
Signed:
Printed:
Party Leader:
Dated:
Political Party:
Innocent Victims United is an umbrella organisation for 21 victim/survivor support groups with a combined membership of over 11,000 people.