Tell Charlottesville's City Manager to Make the Right Decision
277
people have signed this petition.
Add your name now!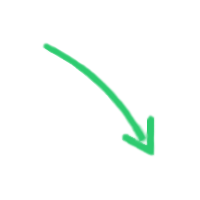 277

people

have signed.

Add your voice!
Maxine K.
signed just now
Adam B.
signed just now
What if after 20 years of time, skills, and effort given to a job you truly loved, your body didn't work as well as you wished? Would you simply walk away from the work you cherish? Could you afford to lose all your accumulated sick pay and medical benefits?
Bob Pippin is endearingly known and widely recognized as "Gas Man" throughout the city of Charlottesville, Virginia, for his years spent working for Charlottesville Natural Gas through the Department of Public Works. Throughout Bob's career he has managed to work with a disability in a state of remission...but, recently, the disease process became active. Sadly, Bob's body can no longer sustain the hours normally required in the field; however, with his doctor's agreement and help from the federal Americans with Disabilities Act (ADA), accommodations can be made which will allow him to continue his employment albeit at a lesser number of working hours than he has performed in the past.
Armed with doctor's orders for a reduction of workday hours, Bob requested reasonable accommodations of the City of Charlottesville, but the city failed to do so.
Though the city is breaking federal law, Bob was cited for misconduct and terminated in January of 2015. This is a wrongful termination of a man whose history with Charlottesville Natural Gas is long and whose employment reviews have been consistently good to excellent for 20 years.
Suddenly, and very surprisingly, Bob, our Gas Man, is without much needed medical benefits, as well as other benefits he has worked for.
Imagine if, after 20 years, you asked your boss for a few adjustments so that you could stay on the job and enjoy the same people and share the same joy of knowing your specialized field with others...your superiors not only decided to drop you from employment completely, they cited you for misconduct for being late for work - three times - and let you go.
Unemployment insurance is denied due to misconduct. Bob has had no option but to use his life savings for medical needs, food and housing, all the while asking the city to at least consider a proper goodbye which would afford him the benefits he spent 20 years serving the city to have for his future.
Bob and his wife lost their house to foreclosure and are now staying in their daughter's basement.
What is happening to Bob can happen to you...but it really doesn't have to.
When you sign this petition, you can help Bob and other City of Charlottesville employees. The Charlottesville Independence Resource Center (CIRC) is concerned for Bob. They can help the city manager and his panel understand federal disability laws, and correct human resource policies involving disability law so that nobody has to suffer.
The city of Charlottesville can make this right with your help. Sign this petition to tell Charlottesville City Manager Maurice Jones to rescind Bob's wrongful termination. Tell him to reinstate Bob Pippin's medical and other benefits like back pay and back vacation/sick time that he would have earned if not for the termination. If you believe retirement should be reflective of a full career and wages, help Bob replace all the savings used to keep up with his medical and other needs this year.
The information shared is not intended to be a reflection of Charlottesville's City Manager. Bob believes Mr. Jones is a person of integrity and of good moral character who truly wants to do right for the employees of Charlottesville. But like other municipal employees, Mr. Jones is bound by politics and policies of Charlottesville and of his superiors.
Let's get as many signatures as we can to show our support and correct the wrongful termination of Bob and also show support to our city's leaders who simply need to amend the way they handle disabilities within the workplace.
To learn more, click on any of the broadcast news stories as we UPDATE them here:
11.13.2015: Connie Pippin talks with Rob Schilling of The Schilling Show on Newsradio 1070 WINA. Listen to the podcast: Connie Pippin talks about #HelpBob Pippin

11.11.2015: CBS19's Courteney Stuart interviews Bob and Connie Pippin. Watch the video: Formerly Missing Man Fights for Retirement Benefits.

11.11.2015: NBC 29 News takes on the case and speaks with the Executive Director of Charlottesville's Indepenent Resource Center. Watch the video here: Wife of Former City of Cville Employee Petitions City
11.10.2015: Connie Pippin (Bob's wife) was invited to appear on Joe Thomas's show on WCHV. If you'd like to hear more of Bob's story before you sign the petition, click here to hear the podcast!
Thank You.