CHARLOTTE NORTH CAROLINA - THE HUB OF HELL AND INJUSTICE
13
people have signed this petition.
Add your name now!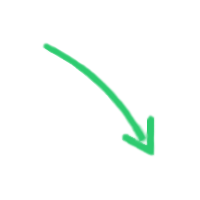 13

people

have signed.

Add your voice!
Maxine K.
signed just now
Adam B.
signed just now
BECAUSE CHARLOTTE NC HOUSES SOME OF THE NATION'S LARGEST BANKS, CONSUMER PROTECTION LAWS ARE NOT PRACTICED ON BEHALF OF AVERAGE CITIZENS SUCH AS MYSELF. MY ISSUE IS MORTGAGE FRAUD BY MISREPRESENTATION OF $135,000 ON MY LOAN DOCUMENTS PREPARED BY NC ATTORNEYS AND BROKERS IN FAVOR OF A BANKRUPT ILLEGAL BUILDER. THE HUD1 DOES NOT MATCH THE CONTRACT PRICE BECAUSE THERE ARE TWO "CONTRACT PRICES" ON THE FIRST LINE OF THE HUD1. THE FIRST LINE OF THE HUD1 READS AS FOLLOWS: CONTRACT SALES PRICE $367,000 - $122,000 (MY PAYMENT) = CONTRACT SALES PRICE $245,000. THIS IS WRONG! IT SHOULD READ CORRECTLY THIS WAY: CONTRACT SALES PRICE $245,000 - $122,000 = $123, 000. THERE WAS NEVER A "SALES CONTRACT" THAT i SIGNED IN THE AMOUNT OF $367,000 -- THIS FIGURE WAS SIMPLY MADE UP TO SWINDLE ME OUT OF MY $122,000 PAYMENT. THERE ARE A NUMBER OF ERRORS IN THE LOAN DOCS, BUT NO ONE AT THE STATE LEVEL WILL LOOK INTO THIS MATTER AND ARE ONLY ALLOWING THE BANK TO ILLEGALLY FORECLOSE MY HOME. THE BUSINESSES AND FINANCIAL INSISTUTIONS INVOLVED ARE: REMAX REALTY,  C.J. WELSH CONSTRUCTION, MORTGAGE NETWORK, INC. OF NC, CHASE BANK OF LOUISINANA, AND FANNIE MAE OF THE US TREASURY DEPARTMENT. ALTHOUGH THESE ENTITIES HAVE BEEN INFORMED OF THIS FRAUDULENT MORTGAGE TRANSACTION BEGINNING IN 2001 AND BEFORE - NO ONE HAS COME TO MY DEFENSE IN NORTH CAROLINA TO BRING THESE CRIMINALS TO JUSTICE THAT STOLE MY HARD EARNED MONEY. THIS IS JUST THE TIP OF THE ICEBERG. LEGAL EXPERTS SAY THAT THIS LOAN IS SO HORRIBLE THAT IT SHOULD BE CANCELLED. THERE HAS BEEN A MISCARRIAGE OF JUSTICE WHILE BRINGING THIS MATTER BEFORE THE MECKLENBURG COUNTY COURT SUIS JURIS. IN FACT, I BELIEVE I WAS THE FIRST TO ALERT THE COURT IN REGARDS TO FALSE CLAIMS VIOLATIONS BEING PERPETRATED BY THE BANKS AGAINST THE GOVERNMENT -- BUT NO ONE ACKNOWLEDGED MY RESEARCH BACK IN 2008. THEREFORE, I BELIEVE I SHOULD RECEIVE A PORTION OF THE 95 MILLION QUI TAM SETTLEMENT.   RECENTLY, I WAS RUN OVER IN MY DRIVEWAY BY A STRANGER/TRESPASSER DRIVING A TRUCK IN CONNECTION WITH THIS MORTGAGE PROBLEM, AND WAS RUSHED TO THE CMC ER - THE MECKLENBURG COUNTY POLICE AND THE DA'S OFFICE FAILED TO PROSECUTE THE SUSPECT FOR HIT AND RUN. CHARLOTTE NC IS A BEAUTIFUL CITY WITH ITS ELEGANT TREE-LINED STREETS - BUT UNDERNEATH THIS BEAUTY LIES INJUSTICE LIKE YOU WOULDN'T BELIEVE AND A SOUL OF A CITY THAT REFLECTS THE DARKNESS OF HELL. 
MAY I HAVE YOUR SUPPORT BY PLACING YOUR SIGNATURE ON THIS PETITION TO GET THE  NC GOVERNMENT BRING THESE CRIMINALS TO JUSTICE THAT STOLE MY MONEY AND NOW, HAS CAUSED ME PHYSICAL AND EMOTIONAL HARM.  I WANT THE BANK TO IMMEDIATELY CANCELL THIS TOXIC LOAN.  
THANK YOU.
Links