Charlie's Law
3579
people have signed this petition.
Add your name now!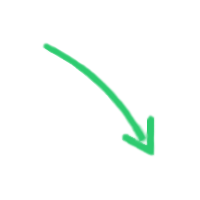 3579

people

have signed.

Add your voice!
Maxine K.
signed just now
Adam B.
signed just now
We need harsher punishments for crimes against animals.
Cory Morgan Gray-
Is being charged with a felony for the murder of a defensless little Chihuahua named Charlie.
He "allegedy" STRANGLED, Charlie our 6 pound Chihuahua, who was in his crate at the time. It was unprovoked.
These facts were taken off www/pet-abuse.com
According to a 1997 study done by the Massachusetts Society for the Prevention of Cruelty to Animals (SPCA) and Northeastern University, animal abusers are five times more likely to commit violent crimes against people and four times more likely to commit property crimes than are individuals without a history of animal abuse.
History is full of high-profile examples of this connection:
•Carroll Edward Cole, executed for five of the 35 murders of which he was accused, said his first act of violence as a child was to strangle a puppy.
•Patrick Sherrill, who killed 14 coworkers at a post office and then shot himself, had a history of stealing local pets and allowing his own dog to attack and mutilate them.
•Earl Kenneth Shriner, who raped, stabbed, and mutilated a 7-year-old boy, had been widely known in his neighborhood as the man who put firecrackers in dogs' rectums and strung up cats.
•Brenda Spencer, who opened fire at a San Diego school, killing two children and injuring nine others, had repeatedly abused cats and dogs, often by setting their tails on fire.
•Albert DeSalvo, the "Boston Strangler" who killed 13 women, trapped dogs and cats in orange crates and shot arrows through the boxes in his youth.
•In 1987, three Missouri high school students were charged with the beating death of a classmate. They had histories of repeated acts of animal mutilation starting several years earlier. One confessed that he had killed so many cats he'd lost count. Two brothers who murdered their parents had previously told classmates that they had decapitated a cat.
•Serial killer Jeffrey Dahmer had impaled dogs' heads, frogs, and cats on sticks.
Sign this petition if you want Cory Morgan Gray to be punished to the fullest the law will allow and if you want our NC laws to be harsher on animal cruelty and murder. If you murder someones family pet, unprovoked for no reason at all- you should be charged the same as if that animal was a person. Our pets are our family- we need to protect them. Our dogs are our babies- and killing animals is a progression that in a lot of cases they eventually turn on people. We need harsher punishments for these people to nip this before it progresses that far. PLEASE pass this petition along!!!
Links