Charles County Public High Schools - Fair Graduation 2015
571
people have signed this petition.
Add your name now!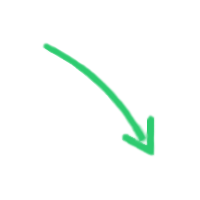 571

people

have signed.

Add your voice!
Maxine K.
signed just now
Adam B.
signed just now
(Reworded from the original text - All concerns and points remain in the new version. No serious changes were made)
Graduating high school is first big step into adulthood. From the timea student enters pre-kindergarten, to the time they take their final exams their senior year, they put forth hard work and dedication to ensure they prepare themselves for the best possible future.If we are forced to graduate at another high school, it would be a huge dishonor to La Plata and all other Charles County high schools. We have worked hard all four years in order to make our graduation an important day. This important day is now being altered. We will have to suck up our pride and graduate at a rival high school.
First of all, North Point High School is not nearly large enough to allow all of the students and their families to graduate in the same room. The way graduation is set up this year, students receive six(now eight- this is new information) tickets, but only four of those tickets will allow attendees access to the gymnasium in which the students will be graduating in. The other two(now 4- this is new information)tickets will be for attendees to watch the graduation on a television in a separate room. At the Upper Marlboro Showplace Arena, the Equestrian Center, there is no such problem. There is enough room for the average-sized family to watch their children graduate all in one place; there are plenty of tickets given to each student, to ensure that all friends and family are able to come to the graduation, and view the ceremony in the same area of the building. There is also enough room for parking as well. North Point High School is not even large enough for cheerleading competitions, so why would it be large enough for a graduation? For some students, this will be the only time they graduate. It is understandable that the students of Charles County Public Schools would want to graduate in a venue where their families and friends will be able to see them in the same room.
Another reason students are unhappy is because 85% of them do not attend North Point high school. There are six other high schools in the county, so it does not make sense for them to graduate at North Point. If the graduation is to be held at a high school, it should be held at the respective high school. At least then, the students would be surrounded by their school colors in a place they worked hard for four years. It is somewhat of a mockery to be surrounded by red, yellow, and black, with a giant eagle emblem staring at the students at their graduation. Calvert County Public Schools have their students graduate at the Arena, and St. Mary's County Public Schools graduate at St. Mary's College of Maryland. This makes sense, because they are both unbiased venues. Charles County Public Schools should continue practicing this.
Lastly, the senior dues are in question. Senior dues are $50 for each student. Assuming those go towards graduation expenses, it is not believable that it would cost that much money to graduate at North Point. The buses would not have to travel nearly as far, and it is possible that the cost of renting the venue is eliminated. This raises the question: What are senior dues going towards? No one seems to have an answer.
The county claims that, as juniors, the class of 2015 students, and parents wereasked where they would like graduation to be held. Many students, including myself, don't recall being asked last year what we would like to do. There was an online poll that many people in the school did not know about. Even though some did answer the poll online, it feels as if their opinions were not considered. It is highly unlikely that 6 different high schools in the county; students and parents, have collectively chosenNorthPoint-a high school that the students do not attend- rather than a more neutral area.
It is most likely too late to change the venue in which graduation is held. However, it is still important that the students of Charles County Public Schools voice their opinion so future generations do not have to feel disappointed and uncomfortable at their graduation.
"Participating in your high school graduation is supposed to be a high honor, something you would never question being a part of.The seniors inCharles Countynow have to make the decision if they want to participate in their owngraduation ceremony or not. It is a real shame that the seniors are being put in such an unfair position."