Chapman Law Alumni: John Eastman Must Go
80
people have signed this petition.
Add your name now!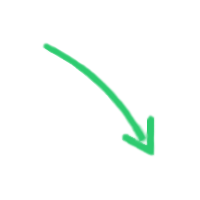 80

people

have signed.

Add your voice!
Maxine K.
signed just now
Adam B.
signed just now
Dear President Struppa and Dean Parlow,
As attorneys who revere the U.S. Constitution and the rule of law, we were shocked, saddened, and dismayed by the events of January 6, 2021 in our nation's capital. The violent siege of the U.S. Capitol Building by protesters intent on disrupting and preventing Congress and the Vice President from carrying out one of their most sacred constitutional responsibilities as part of the orderly and peaceful transition of power is without precedent in American history.

As proud Alumni of Chapman University's Fowler School of Law, we have been equally grieved by Professor John Eastman's active participation in the campaign of disinformation on behalf of President Trump during this election season, which has had the direct effect of sowing public distrust in the laws, systems and officials responsible for carrying out an American election. Our concern began in August with Eastman's legally dubious and widely-derided Newsweek op-ed questioning the eligibility of Kamala Harris (who he once campaigned against for Attorney General of California) to serve as Vice President. It continued with his decision to serve as President Trump's personal election attorney after other reputable law firms withdrew from representation once it became clear that such representation would involve questionable legal arguments and scant evidence, and negatively affect the credibility of their firms and clients. It culminated in his false and inflammatory allegations that a national election was stolen as a result of deliberate and widespread fraud.
The fact that this claim had already been rejected by the President's own Department of Justice, Department of Homeland Security, Attorney General, numerous state elected officials, and every court of law in which they were presented did not deter Eastman from recklessly uttering them once again on January 6. Only this time, his claims were not made in a court filing. They were made on a stage shared with Rudy Giuliani, moments after he called for "trial by combat" in front of a massive "Save America" rally. They were made on live television and before thousands of protesters already incensed by baseless allegations of a stolen election that Eastman recklessly helped to foment. Moments later, many of those same protesters would march to the U.S. Capitol, storm and desecrate the building where our nation's laws are made, and kill a Capitol police officer.

As attorneys, we fully understand the importance of robust free speech, even when that speech is contrarian or unpopular. But as we were taught at Chapman, there is no First Amendment right to engage in speech that is likely to incite imminent lawless action. We also understand the importance of attorneys zealously advocating for their clients, even unpopular ones. But as we were taught at Chapman, there are ethical limitations to that advocacy, including making false or misleading statements of fact or assisting in violations of the law. We also note that Eastman's statements on January 6 were not made in a courtroom for the purpose of client representation, but from a rally stage for the purpose of attempting to undermine the constitutional process and public confidence in the outcome of an American election.

This letter is not ideological; we are Republicans, Democrats, and Independents. For all of us, though, this letter is painful. Professor Eastman was our teacher and mentor, as well as the former Dean of Chapman Law School. However, as alumni we are justifiably incensed with his role in the events of the past few months, and extremely concerned that his repeated association with Chapman Law School (both in his Supreme Court filings as well as in the national media) will jeopardize the credibility of Chapman and its graduates for years to come.

President Struppa has made previous efforts to officially distance the university from Eastman's efforts to associate himself with it, noting that he is on a leave of absence and does not speak for Chapman or represent its values. This is good. But we fear it has not been enough to repair the shame and damage caused by his recent public actions, or prevent his continued public association with Chapman. Though we acknowledge Eastman is not solely responsible for what transpired on January 6th, neither is he blameless for his public role in fanning the flames that led to it. Therefore, we request that you make every effort to publicly distance the university from his actions, forcefully and unequivocally, in the media and by other available means, so there is no question in the mind of the American public or legal profession whether this is NOT what Chapman stands for. Our continued support of Chapman and its reputation will be directly affected by the clarity and consistency of your response to Eastman's actions and association with our beloved school.
Sincerely,
Chapman Law Alumni
cc: Chapman University Board of Trustees; Chapman University Alumni Association Board of Directors