Channahon Backyard Chicken Campaign
319
people have signed this petition.
Add your name now!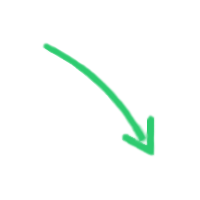 319

people

have signed.

Add your voice!
Maxine K.
signed just now
Adam B.
signed just now
The purpose of this petition is to gather support to change an ordinance so that residents of Channahon will be permitted to raise a limited number of chickens (or ducks) on their non-Ag zoned property. Currently, a homeowner must own 5 acres of property to be considered Ag zoned. On November 21, a single resident went before the village board asking to be allowed to keep her 4 pet chickens. The board rejected her request and one member went as far as to say that most of the residents he spoke to are against changing the ordinance to allow chickens. This petition is to show that board member that he hasn't spoken to enough people. Chickens are a wonderful means of natural pest control. They eat flies, ants, larvae and grubs (a grub free lawn means a mole-free lawn). They scratch at the dirt and loosen the shallow roots of many weeds, and they eat the weeds as well. The sounds that come from a small group of hens is about as loud as one human speaking. A small group of chickens makes less noise and less poop than one 40 pound dog. The eggs that come from backyard chickens are of superior quality to any egg that can be bought from a factory farm raised bird (most grocery store eggs). With the proper regulations, permits and education, backyard chickens will only be a benefit to the community.
Suggested rules for the board to consider:
The need for a permit to construct or add a chicken coop to a property (with a fee).
Mandatory education (TBD) for potential chicken owners prior to obtaining chickens.
Coops must be kept a specific distance from property lines to prevent potential nuisance to neighbors.
Chickens must be contained at all times unless being directly supervised to prevent them from potentially leaving their yard.
All chicken feed must be kept indoors inside sealed air-tight containers to prevent attracting mice (as with any birdseed).
Coops must be cleaned and maintained regularly in order to prevent any odors.