Changing the Society for Creative Anachronism Board of Director structure and transparency
222
people have signed this petition.
Add your name now!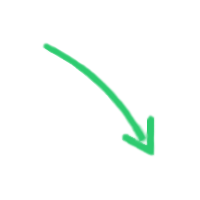 222

people

have signed.

Add your voice!
Maxine K.
signed just now
Adam B.
signed just now
There has been a lot of discussion regarding the SCA's Board of Directors over the past few days as a result of the DEI office issues. The Board of Directors is broken and extremely undersized compared to the organization's size The current Board of Directors lacks representation from every SCA Kingdom. This is problematic because each kingdom has a very different personality (for lack of a better term).
This is a proposal to change the Society for Creative Anachronism Board of Directors and corporate structure to make it more transparent to the membership.
1) Each kingdom selects its own board members using ranked-choice voting. This will include representatives from SCA Australia/ SCA New Zealand known as Lochac,
2) Every four years, each kingdom selects a new board member on a staggered basis. The staggering of the dates is so that there are always experienced board members still seated as new ones come onto the board. Even then, the board should be advisory in nature and let the appointed officers do their jobs, so long as their decisions don't violate the bylaws set in place.
3) Each kingdom has the ability to recall its own Board of Directors representative, if needed, using a vote of confidence.
4) The Board of Directors has no say over a kingdom's representative election, this preserves each kingdom's independent decision-making.
5) The President of the organization will change every two years and will be elected from the sitting board members, by the sitting board members.
6) To create better transparency within the society, all board meetings will be held online so that the membership may view decisions being made. The Board of Directors shall meet quarterly.
7) The sitting board member from each kingdom will take part in every Curia Regis/ Privy Council or similar meetings from their kingdom to hear concerns of their kingdom that may need to be brought to the board.
8) All officer positions will be removed from the President's office and will serve and answer to the Board of Directors, and operate independently with guidelines set by the Board of Directors.
9) Great Offices shall include: Society Seneschal, responsible for operations and rules. Society Exchequer, responsible for financial operations. Publications officer, responsible for written and online publications, websites, and social media. Society Marshal, responsible for rules and regulations surrounding martial activities. Society Arts and Sciences Minister, responsible for promoting arts and sciences work and education in the society. Society Officer of Diversity, Equity, and Inclusion, responsible for promoting diversity, equity, and inclusion in the society, and assuring the safety and equity of all in the society. Laurel Sovereign of Arms, responsible for heraldry and naming within the society. Society Chatelaine, responsible for the recruitment and retention of membership.
10) Each Great Office is responsible to report to the board at each quarterly meeting with any updates or changes to their office's responsibilities.
11) Each office will have a direct deputy approved by the Board of Directors and can appoint deputies for suboffices upon the approval of the Board of Directors.
12) No great officer can be removed outside of a meeting of the Board of Directors.
13) Should a Great Officer resign their position outside of a board meeting, their immediate deputy will be placed in the office until the next quarterly meeting.
14) The Board of Directors will allow each kingdom to allow for its own standards for choosing its Crown and officers.
15) The Office of Diversity, Equity, and Inclusion will be made a great office of every kingdom within the society.