Changing the IRS's new law on Auto Gratuities.
93
people have signed this petition.
Add your name now!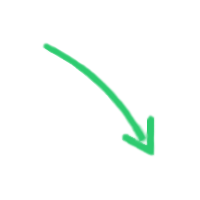 93

people

have signed.

Add your voice!
Maxine K.
signed just now
Adam B.
signed just now
This is a petition aimed to the IRS, Congress, Senate, and anyone who has the power to help us create a change to this new law threatening the livelihood of many restaurant workers.
When there are large dining parties typically of over 6 guests, there is usually an automatic 15-20% gratuity that is charged to the bill for many reasons, such as large parties require more setup and break down, they take up more space than smaller group, require more attention. People who typically dine out with large groups expect this to be added to the check. This is an age old practice of this industry. The IRS has recently passed a law that has made it impossible to charge gratuity to a party of any size!
In America, waiters typically make $2.15 as an hourly rate. This is why we live on the tips we earn. I am a waiter and I work hard, put in excessively long hours and plenty of manual labor, and I'm writing this petition because there are too many instances where we will be coming out of our own pockets to pay tip out to our support staff if proper gratuity is not paid. We would potentially be working for pennies, the risk of not be able to get to work and not being able to buy groceries for our families is a haunting thought.
Many of us even work on Christmas and Thanksgiving when all of our law makers are with their families enjoying a holiday meal at any of the restaurants that are open, we work with HOPES that we can successfully make enough money to enjoy the holidays. We attempt to work those days without a guarantee that we will actually make enough money while simultaneously not having any sick days, paid vacation time, or health insurance.
At the particular establishment I am employed at we get all of our tips on a paycheck, we pay taxes on every penny we make, as a matter of fact many of us OWED taxes this year.
I do not wait tables for a living because I have to, I am college educated, I graduated with a 3.8 GPA. I do what I do because its interesting, I enjoy my job, I have flexibility with my schedule, its low stress for the most part. I can tell you, honestly I live for the hustle and bustle of a busy Friday night, having a full dining room keeps me on my A game! I love to talk to people about things I enjoy, great food, fantastic oysters, awesome cocktails, and great wines. I am not a waitress or server, think of me as your dining guide. I get to share in all of my guests milestones, weddings, birthdays, proposals, military homecomings, baby showers, I can go on and on. I get to take part in the most joyous moments of peoples lives.
Imagine this scenario, you come to work, you are asked to put together a table to 25, so you start moving furniture, moving chairs, removing the linens, polishing the glassware, and the silverware, carrying plates, carrying in more chairs, tying a balloon on each chair, redoing the linens on all of the tables, folding napkins, carrying in a box of candelabras and flower arrangements and then the table is finally done, 2 hours of work later and it's beautiful! But then I make $60 on a $980 bill, then I tip out my busser and my bartender and taxes are taken out of that and all I am left with is a pretty small amount for 7 hours of work!
The restaurant I work at requires us to further our wine, spirits and food knowledge, we get tested on may different topics at least a couple of times a week. At my place of employment we are held to very high standards, like I said we work hard. Keep in mind most of us are required to buy our own aprons, special shoes, which are about $100 a pair, our own pens, shirts, amongst many other supplies that we are required to have in order to be able to do our jobs properly.
What we are asking is for this law to be examined and edited. We are happy to pay taxes on any dime we earn, but we need to be able to add gratuities to large groups. At the end of the day you are not only effecting the servers, but also bartenders, and support staff, such as, dishwashers, bussers, baristas, hostesses, or even sushi rollers; You will put many restaurants out of business. What will happen is the quality of service will go down and small restaurant business owners will suffer because they will lose business. The effects of this issue are large!
So please, reexamine this law, give it more thought, place yourself in our position and the small business owner's positions.
CHANGE THIS LAW; DO NOT PUT THE HARD WORKING PEOPLE OF THIS INDUSTRY OUT OF A JOB!