Extraordinary Plea to The Electors Of The U.S.A...
31
people have signed this petition.
Add your name now!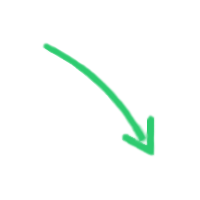 31

people

have signed.

Add your voice!
Maxine K.
signed just now
Adam B.
signed just now
Dear Sir or Madam Elector,
We are witnessing extraordinary, historical times. It seems that notwithstanding the views of a majority of American citizens, that fear and hate are on the verge of triumphing over love and tolerance. And WE the people, who have signed this petition below, refuse to stand by idly, allowing this darkness to dampen out the light of our lives, our friends, our families, our loved ones, and yes even our souls. For if we do nothing, then are we not complicit in accepting this horror...
WE the people of the United States of America and all of the world believe in the most sacred HUMAN rights of life, liberty and the pursuit of happiness.
We profoundly believe that government of the people, by the people, for the people, shall never perish from this Earth....
We reject with absolute certainty paradigms of bigotry, bile, hate, fear, greed, adversity, misogyny, xenophobia, homophobia, and most of all authoritarianism.
We strongly believe in the principles of love, tolerance, radical self-expression, non-judgement, critical thinking, the scientific method, kindness, non-violence. We believe strongly in the foundational tenets of our great democracy. We believe in the true concept of majority rule. We reject generally the concept of an electoral college, or at the very least, we reject the outdated bias inherent in the winner-takes-all allocation of electors.
The following is factual: Neither the Constitution of the United States of American, nor any other Federal law exists which binds electors to vote in accordance with the popular vote of a state. And while some states subsequently passed state laws binding their electors, 21 such states – listed below - have no such binders at all.
Now therefore, in accordance with the will of WE, the people, and in accordance with the inalienable rights of all people, to life, liberty and the pursuit of happiness, in a manner free from persecution, bigotry and hate, We the people, who have signed this petition, the people of United States of America, and indeed, all the World, beseech electors from the following states to pledge their votes against Donald Trump as President:
1. Arizona
2. Arkansas
3. Georgia
4. Idaho
5. Indiana
6. Iowa
7. Kansas
8. Kentucky
9. Louisiana
10. Missouri
11. New Hampshire
12. North Dakota