Change Westmount Arena Plan
2221
people have signed this petition.
Add your name now!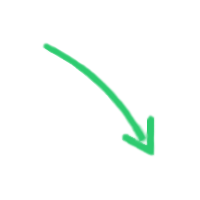 2221

people

have signed.

Add your voice!
Maxine K.
signed just now
Adam B.
signed just now
CHANGE WESTMOUNT ARENA PLAN
MODIFIER LE PROJET ARÉNA WESTMOUNT
The City of Westmount is charging ahead with its arena proposal. But many in the community believe that this plan is seriously flawed for various reasons:
La ville de Westmount continue à favoriser le projet de 2 patinoires sous-terraines malgré le questionnement de beaucoup de citoyens sur la petinence d'un tel projet et les défauts importants qui le caractérisent.
-
-
The plan's focus on 2 NHL rinks is exclusive. Seniors, girls, and women were not properly considered. The small rink reserved for children will disappear.
--Le plan prévoit deux patinoires de format LNH qui seront ensevelies sous le parc Westmount. Ce projet ne prend pas en considération une partie importante de la population: les personnes âgées, les femmes et les filles. De plus, la petite patinoire réservée aux enfants disparaîtra.
--There have been no serious studies to justify an extra rink. Measured against other communities of similar size, Westmount already has equivalent or more ice capacity per person. The needs assessment was not based on Westmount's population. A new, transparent needs assessment is required.
--Aucune étude n'a été faite pour justifier une patinoire supplémentaire. En fait, Westmount a plus de temps de glace par citoyen lorsque comparée à de communautés semblables. L'étude des besoins présentée pour justifier le projet n'a pas été basée sur la population de Westmount.
--The plan excluded all other options, such as an outdoor-indoor pool, or consideration of alternative sites for part of the facilities.
--Le plan proposé exclue toute autre option -- une piscine extérieure-intérieure n'a jamais été considérée, ni la possibilité de construire ailleurs, au moins pour une partie du projet.
--The April 2010 survey was flawed. It was self-selected, skewed to favour 2 NHL surfaces, and falsely suggested that the grant money would be lost if the project were changed. That is untrue.
--Le sondage d'Avril 2010 comporte des fautes importantes: on n'a pas utilisé un échantillon réprésentatif de la population, plutôt le tout a été basé sur une base volontaire: répond qui veut, donc des répondants auto-sélectionnés. Le sondage était biaisé en faveur des 2 patinoires. On a également faussement laissé croire aux gens que si on ne choisissait pas CE projet, on perdrait la subvention. Faux.
--The plan is a threat to several neighbourhoods and the Park. A year-round hockey centre will increase traffic and pollution, decrease public security, and permanently alter the serenity and ecological integrity of the Park.
--Ce projet menace dangereusement le parc et ses quartiers avoisinants. Un centre de hockey ouvert toute l'année va accroître le trafic, la pollution et les problèmes de sécurité. La sérénité du parc et son intégrité écologique seront altérées à jamais.
--The cost, a whopping $37 million dollars for this over-sized underground facility, will unnecessarily increase Westmount's debt and taxes.
--Le coût est énorme: $37 millions pour ensevelir un complexe beaucoup trop massif. Le fardeau sera porté par la ville (augmentation de l'endettement) et les citoyens (hausse des taxes).
IT IS NOT TOO LATE TO CHANGE THIS!
WE, THE UNDER-SIGNED, ASK THAT WESTMOUNT CITY COUNCIL STOP THE CURRENT ARENA/POOL PROJECT AND INITIATE A PROCESS TO ARRIVE AT A PLAN THAT RESPONDS TO THE TRUE NEEDS OF THE COMMUNITY
PLEASE SIGN THE PETITION!
IL N'EST PAS TROP TARD POUR MODIFIER CE PROJET!
NOUS, LES SOUS-SIGNÉ(E)S, DEMANDONS À LA VILLE DE WESTMOUNT QU'ELLE METTE FIN AU PRÉSENT PROJET SOUS-TERRAIN ARÉNA-PISCINE ET QU'ELLE METTE SUR PIED UN PLAN BASÉ SUR LES VRAIS BESOINS DE NOTRE COMMUNAUTÉ.
S. V. P. Signez cette pétition!
NOTE: the request for donation after signing the petition is from "ipetitions" to support its free website NOT SaveThePark. Please decide accordingly. No donation is required to sign the petition. SaveThePark has made its own donation to "ipetitions".
Sponsor
Save The Park! Sauvons le parc!
Links
12 Reasons the Project Should Be Reviewed
Campaign Flyer October 2009
Councillor Lulham examined 6 arenas
See P. 5 of PDF of Independent
Mavis Young
Nathan Bossen and Gotham Hooja
Toula Foscolos Op-Ed
Pulled -- But Reported by Westmount Watch
Gary Ikeman
April 29, 2009
Gary Ikeman
March 2, 2009
Toula Foscolos
Toula Foscolos
Patrick Barnard