Change the Calvert County Flag
10
people have signed this petition.
Add your name now!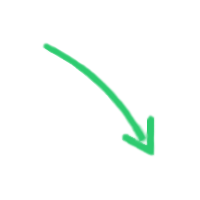 10

people

have signed.

Add your voice!
Maxine K.
signed just now
Adam B.
signed just now
Our Calvert County flag was designed in 1966 by someone who did not know that the tobacco leaf was killing millions of people and making many more sick. In fact, no one really knew the extent of harm that the tobacco leaf was causing back then, including the original council members who supported the image and adopted the new design. With the powerful tobacco companies doing everything in their power to prevent a negative public perception of tobacco, the majority of residents were still in the dark back in the 60's, even as the Surgeon General's first reports about the links to lung cancer were announced. It wasn't their fault; the folks who promoted and adopted the new Calvert flag in 1966, with one solitary image of a giant tobacco leaf, didn't know.
They didn't know that of everyone alive today, 500 million people will eventually be killed by that tobacco leaf (World Health Organization, 2011). They didn't know that their chosen image, one that was meant to represent county growth, actually represented millions of deaths. This is very different from what we know now. "No other crop or product is as dangerous or kills as many people. Tobacco kills more than AIDS, legal drugs, illegal drugs, road accidents, murder and suicide combined (WHO, 2011, p. 36). Tobacco use is the single most preventable cause of disease, disability, and death in the United States" (Centers for Disease Control and Prevention [CDC] 2010:para. 1). They didn't know.
They didn't know that the tobacco leaf causes cardiovascular disease, stroke, lung cancer, pulmonary diseases, miscarriage, premature birth, and injury from fire (U.S. Department of Health and Human Services [HHS] 2000). We are still learning new links to more illnesses today. The list of health risks has been recently amended to include other diseases such as cervical cancer, kidney cancer, pancreatic cancer, stomach cancer, aneurysm, cataract, and acute myeloid leukemia (Calvert County Health Department 2011). Smoking cessation is difficult because the nicotine found in cigarettes is as addictive as cocaine or heroin (U.S. Department of Health & Human Services 2011). Did you know?
Our founding residents didn't design the flag, either. Remember that the flag wasn't created until the 60's; so rest assured that no one is trying to burn books or destroy important Calvert history. We recognize that for hundreds of years, the tobacco crop flourished and farming was a way of life in our county. Early settlers in Calvert worked hard and this hard work and heritage should not be forgotten. Those who adopted the flag wanted to represent this with a positive image. But they didn't know! The image on our flag, does not mean what it used to mean. Is there a more positive way to represent the hard work of our county's earliest residents and simultaneously respect the numbers of American lives that have been lost?
What about our county today? It is unfortunate to note that approximately 20% of all adults and teenagers are regular smokers in Calvert County (Maryland Department of Health and Mental Hygiene [MDHMH] 2007). This number is significantly higher than surrounding areas in Maryland and the District of Columbia by comparison (United Health Foundation 2010). How much of this disparity is a result of our tolerance to the concept of tobacco in our county? No one knows for sure, but why risk adding even one more death to the list?
Be an advocate for change and smoking prevention. Send a message to our county's youth and encourage them to get involved, to be proactive, and help design a new flag. Multifaceted school-based education programs that are performed in conjunction with community-based campaigns have met with substantial success in smoking prevention and cessation (US Department of Health and Human Services). These statistics are documented in reports from the US Department of Health and Human Services. A community effort to prompt interest in designing a new image for our flag will simultaneously empower and inform our county's youth. Children will learn about our county's history in the process and these efforts may prevent one of them from becoming a smoker and suffering.

I captured a powerful image for a research paper, recently. It demonstrates tremendous irony! The Calvert flag, bearing the tobacco leaf, is seen flying high above the Calvert County Health Department building. What's wrong with this image?
Flags that represent countries, states, and counties change with the times. This is not a radical or new concept. Another consideration includes a financial and political perspective. The financial impact and cost for treating smoking-related disease is staggering (both nationally and locally). Maryland allocates billions of dollars for anti tobacco-related causes.
Let's help Calvert County move forward toward a healthier future. Please promote a change in Calvert's flag and consider allowing our county's youth to help design a new positive image to represent our county's past and future.

PLEASE ENTER YOUR NAME AND YOUR TOWN TO SUPPORT THIS EFFORT. THANK YOU!
If you prefer to enter your support privately, send and e-mail to sueperseven@gmail.com.


Sincerely,
Susan Estes (Dunkirk, Maryland)

References

Calvert County Health Department. (2011.). Smoking cessation program. Retrieved January 15, 2011, from http://www.calverthealth.org/personalhealth/healthlyliving/SmokingCessation.htm

Center for Disease Control and Prevention. (2010). Tobacco use targeting the Nation's leading killer (Issue Brief). Retrieved from CDC website: http://www.cdc.gov/

Hunt, R. (2009). Introduction to community-based nursing (4th ed.). Philadelphia, PA: Wolters Kluwer/Lippincott Williams & Wilkins.

Legacy. (2010, September). Tobacco Control in Low SES Populations [Booklet]. Washington, DC: Author.

Maryland Department of Health and Mental Hygiene. (2007, November). Monitoring changing tobacco-use behaviors in Maryland (Report). Retrieved from Maryland Department of Health and Mental Hygiene website: http://crf.maryland.gov/index.cfm

United Health Foundation. (2010). America's health rankings (Annual Report). Retrieved from United Health Foundation website: http://www.unitedhealthfoundation.org/

U.S. Department of Health and Human Services. (2000, November). Healthy People 2010 Understanding and Improving Health [Publication]. Washington, DC: U.S. Government Printing Office.
World Health Organization. (2011). The tobacco atlas. Retrieved March 31, 2011 , from http://www.who.int/tobacco/resources/publications/tobacco_atlas/en/
Links