ContactPoint - Change it don't scrap it.
49
people have signed this petition.
Add your name now!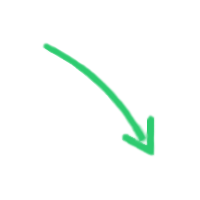 49

people

have signed.

Add your voice!
Maxine K.
signed just now
Adam B.
signed just now
The coalition government are attempting to get rid of the ContactPoint database by placing it in the same category as ID cards and DNA databases which it is proposed will be abolished by forthcoming legislation.
How can a tool that has been created to protect children, and is already protecting children be in the same category as something that is potentially an invasion of privacy?
Why are these politicians not talking to the social workers, police, Child Protection Officers etc. who are already using this tool before they decide to scrap something these services agree is a vital tool?
Politicians are throwing away the £224m already invested in protecting vulnerable children and offering no alternative protection. The on going costs of this database are very little. The money - your money - has already been spent.
This needs reviewing.
I work on this database it is important to note. However, my job would not be affected on this outcome, though it may be as a result of this petition.
We are playing with vulnerable children's lives because some people do not want a database to have any child's information on it. ContactPoint, in fact, has less information stored on it than your local gym's membership, and it will be much, much more secure.
The information stored on Contactpoint is already held on the DWP database, the school census etc. Contactpoint is vital, already a number of children have been helped because professionals around the country can find out who has been working with the child, and quickly contact them, enabling a 'safety network' to be placed around the child.
Making these essential connections can take months without ContactPoint and reality is that even days without the information can be too long to save an at risk child.
There are no case notes held on a child, purely the contact details of a professional working with the child. If there is no professional involvement, the details that are held are as follows: Childs name Date of birth Address School GP Parents name and address. That's it.
The school census, which every state school child and a number of independent school children are on, has more information. The existing DWP database has more information. A virgin Active membership has more information. In fact, often Twitter and Facebook have more information.
The difference is that this is accessed purely by professionals who need this information to do their job. In my borough, this is 44 people. It is backed by Barnardo's, and other children's charities. It works. Contrary to the Liberal Democrats ascertations, there are no non-political childrens charities against this that I am aware of. However, according to the BBC there are 60 children every week who are abused. http://news.bbc.co.uk/1/hi/uk/8477726.stm
According to the Times 4 children die as a result of abuse every week. http://www.timesonline.co.uk/tol/news/politics/article5193423.ece
Why is this not being reviewed, and why are politicians and newspapers not actually finding out what Contactpoint does, instead of trying to scrap something they have never seen? It was bought in following the Victoria Climbier case. We have since had Baby P before it had a chance to go live.
Does another child need to die? Stop this idiocy now.
Conveniently, the new government have stopped e-petions being built on the number10 website.
Please sign this petition to change ContactPoint by removing children who do not have an involvement from Social services, Police, Child Protection, Domestic Violence Units etc, but don't scrap it.
Childrens lives should not be a political football.
Change it, don't scrap it.
Thank you for your time.
Links