Change Start-Time and Dismissal Schedule for Waddell Elementary School 2016-2017
70
people have signed this petition.
Add your name now!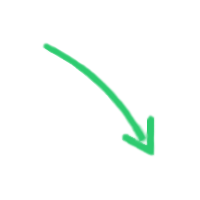 70

people

have signed.

Add your voice!
Maxine K.
signed just now
Adam B.
signed just now
Issue: May 16th 2016, Waddell parents received a notice from Principal Timothy Martino, alerting us to a new school schedule effective August 2016.The schedule stipulates that school would begin at 8:00AM—fifteen minutes earlier than the current start time, and twenty-five minutes earlier than the 2013 school start time. Dismissal would be at 2:45. We do not feel that sufficient notice was given about the School Board meeting at which this issue was voted on. Consequently, important opinions and perspectives were not represented at that meeting.
Request: This change, which affects all Waddell families, impacts our families, our work schedules, childcare arrangements, and the quality of our daily lives. We feel that the Lexington City School Administration had a duty to solicit our feedback collectively. There are many ways this could have been done, through a questionnaire in the Monday folder or an on-line survey, for instance. We write to request that our feedback about the matter be taken into consideration.
The undersigned respectfully request later start and dismissal times for Waddell Elementary School. We would like to instate an 8:15-8:25 drop-off time and a 3:00PM pick-up time.
Rationale:
Children need more, not less sleep. K-5 children need an average of 10 hours of sleep a night.[1] From a recent study on elementary school start times: "'The relationship between earlier start times and poorer academic performance may be explained by the physical, behavioral and psychological ramifications of sleep deprivation,' the researchers wrote. 'Students may therefore lose the ability to remain alert and focused in the classroom.'"[2] Another factor that underscores children's need for more, not less, sleep is that some children are pubescent in this age range (and early puberty is becoming a national epidemic).[3] Consequently, students in this elementary-school age bracket may have the same sleep needs as adolescents, and therefore will require more than the average of 10 hours.
Children need more, not less time with parents. An 8:00AM start time means getting children out of the house earlier. Working parents, however, don't get to see their children any earlier (despite the earlier dismissal time). We end up with less time with our children, and a more hurried morning, which negatively affects the limited morning time we do have with our children.
Smooth running households need consistency. Families are juggling, at a minimum, multiple sets of demands: work, homework, extracurricular reading, and afterschool activities, to say nothing of the everyday needs of dinner, bathing, and necessary down-time for play (we are, after all, speaking of children). We are now in a position to try to reconfigure our work days and or babysitting schedules.
Incompatibility with Rockbridge County schools and extracurricular activity schedules. This earlier dismissal time creates an unusable window of time between the end of school and the start of afterschool programs. As the county school system will still release at 3:00, extracurricular activities will need to wait in order to include children from both school systems. Over the year, it all adds up: the time we are not with our children, the time they don't have to sleep, the time we spend struggling to reschedule our lives, and the money we spend on 15-20 minutes extra babysitting time. We recognize that administration must juggle a number of concerns, such as families with children in both schools, when instituting a new schedule. Likely, you have given great thought to adolescent (middle school) sleep schedules, which may be one of the reasons for pushing back the start time for Lylburn Downing Middle School. Such a wonderfully proactive step does not mean, however, that we should reduce the sleep time for elementary school children. In that scenario, we are, as the adage goes, robbing Peter to pay Paul. We thank you for your consideration of these issues, and for your continued leadership as principal and superintendent. We look forward to working together with you both on this and future issues.
[1] https://sleepfoundation.org/media-center/press-release/national-sleep-foundation-recommends-new-sleep-times
[2] http://phys.org/news/2014-08-elementary-school-ear...
[3] Bouvattier and Pienkowski, Early Puberty: Latest findigns, diagnosis, treatment, long-term outcome, 2015.