Change the Uber rating system!
33
people have signed this petition.
Add your name now!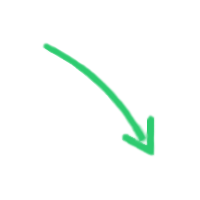 33

people

have signed.

Add your voice!
Maxine K.
signed just now
Adam B.
signed just now
The undersigned names on this petition request that you change the current "one to five stars" system for rating drivers on the Uber platform, as it is very arbitrary and doesn't very well reflect the intention of such a rating system. We feel that the following change proposal would be much more accurate and improve both the passenger experience and driver satisfaction.
At the end of each ride the passenger should be posed the question, "Would you ride with this driver again?" to which "YES" and "NO" are the only answers. If the passenger answers "YES," a comment prompt should appear that says, "Do you have any specific praises or areas for improvement for this driver?" The customer should be able to bypass this box if they don't want to make a comment. If the passenger answers "NO" to the original prompt, a prompt should appear that states: "We are sorry for your negative experience. You will never be matched with this driver again. Can you please give us some details about your experience so that we may work with this driver to improve our service?" The customer should have to complete a response or be given the option to change their answer.
This should also be the way the drivers rate the passengers. "Would you drive this passenger again?" If "NO," then the driver would never again be matched with the passenger again. Comments from the driver here might be helpful to Support in determining problematic passengers and possibly to the passengers themselves.
The driver or passenger rating would be based on the number that would want to be matched again. For example, if a driver had 100 rides and one would not ride with him or her again, the rating would be 99%. Existing ratings could easily be converted by counting each "4" or "5" as an affirmative, "would ride with them again" and a one through three rating would count as "would not ride with them again."
This system would much better get to the point of answer the only real question that matters of whether or not the experience with a given driver or passenger is one you would want to repeat.
Thank you for your consideration.