Change The Stardards of Oregons DV Aid
24
people have signed this petition.
Add your name now!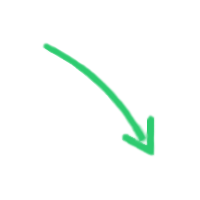 24

people

have signed.

Add your voice!
Maxine K.
signed just now
Adam B.
signed just now
The Domestic Violence Survivors Assistance is ran by the Oregon DHS. If you have ever gone to a DV center they will send your file to them to see if you qualify for assistance that is used to relocate you to saftey.
I have tried to apply for this grant for years. The first instance was when I was pregnant and in a relationship that I wasn't even aware was dangerous; until we split ways. He became obsessive. I went to the center and applied for the grant as well as took their other services such as getting a restraining order.
DHS instantly asked where my other children were and I responded that I had moved them with my mother to be safer until I can find a new place to flee to as I had recently moved into our new home after being homeless for quite sometime. They responded right away stating that even though I did the right thing by putting my kids first and removing them from danger, they only give the relocation funds to WOMEN WITH CHILDREN, and that I did not qualify due to this.
That was in 2015. Since then I have been bouncing from abusive person to abusive person trying to avoid being homeless and somehow finding some way to get money to run and get stable with my kids. There are unfortunatly multiple calls to police, hospital visits, rape kits, and so many threats/vandilism all to keep a roof over my head.
I have a feeling I'm not the only one. Being dismissed for following your maternal insticts and acting first or getting long frustrated sighs from police officers or hospital staff having to report all this or get 12 calls in one night begging for them to get here faster, and just being told why not get a restraining order isn't assistance. It's what makes the rate of asking for help and DV report lower because why cry for help when people are tired of hearing it.
Please sign this petition if you believe that it shouldn't just be mothers physically dragging their kids into centers. Abused men, people who can't have children ,or don't feel safe bringing them into public and hiding. Everyone deserves to get help everyone deserves to feel safe. Hopefully the goal of signatures can be reached and I will March right into the center Monday and start a case.