CHANGE the 70/30 Weighting on Grades at eStem
324
signers.
Add your name now!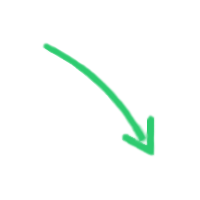 324

signers.

Almost there!

Add your voice!
Maxine K.
signed just now
Adam B.
signed just now
PLEASE CHANGE the 70/30 Weight on grading at eStem High School
In case you haven't been informed, for the current 2015-2016 school year, assessments are now 70% of your grade, and assignments are now 30% of your grade.
The reasoning presented to us students about the sudden weighting change is that the administration are looking for us to 'perfect our craft in the subject we are learning' and our way to do that is to continually quiz and test us on what we are learning. Though logically, quizzing students frequently on the material they are learning may seem like a robust idea on paper, implementing this will potentially NOT work out in the favor of the students, and this may already be so.
Personally, whenever I think of anyone who has perfected the craft of playing the piano or any instrument, I don't think they had to "assess" on the way they play. They perfect their craft by practicing, and doing the same thing over again in repetition.
Us doing assignments is the equivalent to practice. Even though it may seem as though assignments are not as important as an assessment, this is not true. The value of assignments should not be diminished by this new weight.
Assignments are valuable because:
In-class assignments are a way students can actively learn, and practice what they are learning. Also, this enables them to interact with the teacher, and get help directly. Assignments also can be great material for tutoring sessions.
Assignments also build discipline and responsibility, which are two qualities that are critical for having a career in the real world.
Working in groups, and collaborating on assignments not only can show other students how to find creative ways to get answers to problems but it also improves communication and teamwork which again are two qualities that are essential to working in the real world.
Assignments also help students with researching and utilizing the resources they have around them to achieve an answer.
Assignments should have a higher percent of weight for these reasons.
The percentage of weight, assessments have on our grades, should be lowered for various reasons:
There are many students who suffer from intense anxieties about testing, and completely shut down during test, and end up doing poorly, which reflects in their grade as it falls. They should not be penalized, nor should their grade drop based on something they cannot control. Even if it isn't as severe, let's saw someone just didn't have time to study, possibly because of work or doing the other piles of homework we have for other classes. If a student does poorly on a test, based on circumstances that are out of their control, THEIR GRADE SHOULDN'T HAVE TO SUFFER.
Taking a quiz, having some students do poorly, and then continuing without those students understanding the topic is not helping with "perfecting the craft of the subject". If a student is left behind, ultimately that will lead to more failures. No child should be left behind!
Quizzes and Test should be used more as diagnostic tools. Just because a student doesn't do well on a test, that doesn't mean they are not grasping the subject or are not intelligent in that subject.
Compared to the effort us students put into doing assignments and other projects, honestly we deserve to get more credit for it. We practice "perfecting our subject" every minute we are in class, and also when we get home. Their should be some leniency.
For any administration, or any student reading this, please take these questions in consideration, and answer them to yourselves.
Do I understand the struggle of balancing grades, and obtaining the ones I want?
Are we setting up our future inventors, creators, and ruling citizens up for failure by doing this?


What is a more reasonable approach to this problem? How can we save the dropping grades of various students?
PLEASE TAKE THIS INTO CONSIDERATION.
Thank you for reading.