Change Providence August Pool Hours!
214
people have signed this petition.
Add your name now!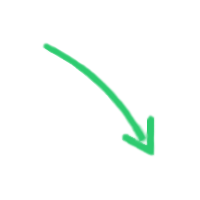 214

people

have signed.

Add your voice!
Maxine K.
signed just now
Adam B.
signed just now
August Pool Hours
Attention Providence HOA,
August pool hours need to be reevaluated and altered to fit the needs of our entire community. As it currently stands, beginning August 1st, the pool will not be open until 4:00 pm on weekdays. This is too late in the day in the middle of summer to open our main amenity. There are many arguments and alternatives that should be looked at for having daytime pool hours. Closing the pool during the majority of the day in August DOES affect property values and home sales. Homeowners, renters, and HOA members are invited to sign a petition showing your support for changing August pool hours. Here is a link to sign the petition:
Please sign petition!
List of reasons why hours should be changed:
1) Young children, private school students, and homeschooled students use the pool during the day in August.
2) Homeschool students use the pool to fulfill required recess time.
3) People who work nights and weekends need access to the pool during the day.
4) Retirees and people who do not work use the pool.
5) Self-employed homeowners and Stay-At-Home moms/dads need access to the pool.
6) Parents of young children do come to the pool, and if numbers were not as high last August, I remember rain storms being an issue.
7) Rutland Elementary gets out at 2:15, and 4:00 is too late for many to arrive at the pool and still have time for homework, dinner, and bath before bed.
8) August is one of the hottest months in the middle of summer with temperatures at or above 100 degrees, and we should have access to the pool.
9) Adding extra weekends in September does not equal the total number of hours lost by closing the pool during the day in August. (This was brought to the board's attention at the HOA meeting, but the homeowners were ignored.)
10) The Providence Community and the pool as its number one amenity add value to our homes, and limiting the hours reduces home values. (Numerous homeowners including myself would not have purchased knowing the pool would be closed during the day for an entire month in summer.)
11) Many homeowners are also upset about a 10:00 am opening time and think a 10:00 pm close does not make sense except on weekends.
12) This can be argued as "discrimination to young children" with younger ones not being able to use the pool.
13) There are at least 6 lifeguards that we use from Sweetwater who are going to college and can lifeguard until the last week of August.
14) We pay HOA fees and should have access to the pool!!!
List of alternatives to consider:
1) Open the pool by 2:30 and move up closing hour to accommodate elementary school students who get out of school at 2:15.
2) Open the pool at normal hours at least 2-3 days a week. If this is done, then the days need to be consecutive, i.e. Wednesday, Thursday, Friday. The reason for consecutive days is most preschool students go to preschool beginning mid-August on either M/W/F or T/TH schedules, so opening on consecutive days would at least give them the opportunity to swim one day a week.
3) Drop a weekend in September to allow for opening all days. Many Septembers are cool the last weekends.
4) Use the 6 college lifeguards from Sweetwater to lifeguard the daytime hours until the last week of August. There are adult lifeguards at Sweetwater as well. If we cannot use a company with lifeguards who can accommodate us, then find a new lifeguard company who can. (I was a high school and college lifeguard who was able to do this.)
5) Our pool is a Type B pool, and the slide is possibly a Type E pool. Close the slide, but allow homeowners to sign a waiver when bringing their children to the pool without lifeguard supervision. If this makes insurance amounts change, then present the amounts to the homeowners and/or hire lifeguards to be present.
6) Open only the main pool with a lifeguard and close all other pools during the morning and daytime hours.
I was unable to attend the pool HOA meeting because I had sick kids. There are several parents who also were unable to attend because they were caring for children. Regardless, multiple homeowners who attended the meeting said the board already had a decision about pool hours made and would not change the hours or listen to ideas for new hours.
I am sending this letter and petition results to the HOA board members who have changed pool hours from years past to the current, unacceptable pool hours.
Thank you for your support!
Lisa Mitchell
(Providence Homeowner for 9.5 years)