Change our national anthem
59
people have signed this petition.
Add your name now!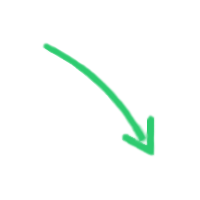 59

people

have signed.

Add your voice!
Maxine K.
signed just now
Adam B.
signed just now
Due to the historically prejudice atmosphere that inspired our national anthem, I believe that a change is in order. Many of our citizens are unaware that our national anthem, "The Star Spangled Banner" originally named the "The Battle Of Fort McHenry" includes 4 stanzas typically ommitted from recital. The 3rd stanza includes lyrics that many African Americans AND Americans of other ethnicities find offensive. The lyrics in question are as follows:
"Their blood has washed out their foul footsteps pollution
No refuge could save the hireling and slave
From the terror of flight or the gloom of the grave
And the star spangled banner in triumph doth wave..."
These lyrics are celebratng of the slaughter of the freed slaves that were granted their freedom by the British in return for fighting with them during the War of 1812. The surviving slaves were indeed granted their freedom after the war but not until their freedom was purchased by the British.
The Star Spangled Banner was enacted into being the offical national anthem by former President Woodrow Wilson in 1931. Woodrow Wilson was a staunch champion of segregation and his actions during his presidency clearly reflect his firm belief that African Americans were an inferior race and not worthy of equality. Among these multiple acts include passing a law that made it a felony for a black man to marry a white woman.
Furthermore, "The Star Spangled Banner" was authored by Francis Scott Key, a well documented anti-abolitionist and proud slaveowner.
Finally, when you consider that the emancipation of slavery did not occur until 1864, some 50 years after this song was written, and that America was not in fact the "Land of the free" as described in our anthem, one must be compelled to conclude that this song was not written to include the approximately 13% of African Americans within our national population in its lyrics. I therefore petition a change to elect another, more all inclusive anthem for the advancement of true equality and the preservation of national pride.