CHANGE OF LEGISLATION FOR GAELTACHT FEES
7287
people have signed this petition.
Add your name now!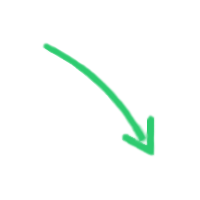 7287

people

have signed.

Add your voice!
Maxine K.
signed just now
Adam B.
signed just now
Dear Ministers Harris, Foley & Martin,
I am emailing today as a Professional Masters of Education in Primary Teaching (PMEP) student of Hibernia College Dublin to convey the frustration and anger brought about due to the recent announcement regarding our upcoming Gaeltacht experience. Also, I wish to highlight the continued

exclusion of my peers and I from student supports afforded to our colleagues in state-supported

teaching colleges.
As students undertaking initial teacher training, we, like the thousands of teachers before us, must complete an immersive Gaeltacht course to comply with Teaching Council requirements. It is a course that serves not only as a fully immersive language learning experience but also one which fostered a grá for Gaeilge in the generations of teachers who have gone before of us.

In an era pre-Covid, this immersive experience took the form of a two-week block in the summers of our first and second year of the program. The cost, €750 per fortnight (€1,500 in total) was high yet was justified as it included full food and board and all language lessons and activities. As third level students, it was an expensive outlay, but we knew it would best support language acquisition and ultimately prepare us to inspire future generations of Gaeilgeoirí.
Unfortunately, due to current and expected summer restrictions, the prospect of attending the Gaeltacht is no longer a viable option for students. As such, an alternative has been proposed by a working group established by the Department of Education and Skills and Department of the Gaeltacht. Like its predecessor, it is a two-week language learning course, but the immersive experience, language lessons and activities are now replaced with a fully online experience undertaken in students' homes- all for a cost of €650 per fortnight (€1,300 in total). An exorbitant price given the course provider now will not have to incur the cost of food, lodgings and room rental generally associated with the Gaeltacht experience.
Unlike our colleagues in all other teaching training colleges in Ireland, we do not qualify for the Gaeltacht Grant of €650, reintroduced last year by Minister for Education & Skills Joe McHugh. For the approximately 800 Hibernia teachers qualifying in 2021, in addition to the 950 due to qualify in 2022, the high cost of this course and lacking of funding is now a daunting and immediate concern- in an already stressful time where many of us find ourselves unemployed, unable to claim PUP as we are deemed full-time students and unable to undertake substitute teaching as schools are currently closed.
As students of a private college, we find ourselves excluded not only from the Gaeltacht Grant, but also all other state-funded student supports which include the 1916 Bursary Fund, SUSI grants, Student Assistance Fund, the €250 fees refund scheme and all postgraduate supports. We are continually excluded from accessing such vital funding and as teachers who are already entering the workforce on a lower career salary than our peers in the staffroom, we find it disheartening to be excluded even before we qualify.
As students, we collectively decided to continue our education with Hibernia College due to the modern blended approach to the course. Aside from studying full-time to become future educators we are also Mothers, Fathers, SNAs, carers, substitute teachers, public and private full and part-time employees, and, most recently, front line workers. We are taking a modern approach to our education and not unlike those who find themselves working from home, are trying to find the best balance to academic and personal lives. As students of the PME programme, we must meet all the Teaching Council requirements similar to our colleagues in teaching colleges, why then are we not treated the same in terms of supports provided?

As a student of Hibernia College Dublin, I ask you to engage with those responsible in the Departments of Education & Skills, the Gaeltacht and Future and Higher Education to resolve this issue which will be impacting over 1,750 students, across two academic years, the length and breadth of Ireland in the coming months.

As future public servants and educators responsible for moulding the next generation who will continue our great traditions, I ask you to create the learning conditions we strive to create for all our students- a fair, equitable and accessible learning environment devoid of barriers to education.
Yours in education,

Hibernia College Dublin