Crisis in the CAUS
475
signers.
Add your name now!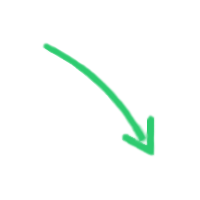 475

signers.

Almost there!

Add your voice!
Maxine K.
signed just now
Adam B.
signed just now
There is a crisis in Virginia Tech CAUS. We need the help of all CAUS Alumni by signing this open letter to the president urging immediate action to save the university's most academically successful program before it is too late. Please include your school and year of graduation in the notes, and feel free to leave an additional message. If you want to learn more and/or help further, click here. NO DONATIONS.
August 27, 2020

Dr. Timothy Sands
President
Virginia Polytechnic Institute and State University
Virginia Tech Office of the President (0131) Burruss Hall, Room 210
800 Drillfield Drive Blacksburg, VA 24061
Re: Crisis at CAUS – Urgent Concerns from the Alumni
Dear President Sands:
It is with great regret and dismay that we are writing to you today. We are a group of fifteen Ambassadors, who have been nominated by a few hundred alumni from the College of Architecture and Urban Studies to express significant concerns about the current status of the college, and the direction in which it is heading. We are a very diverse group, representing a wide range of age, professional experience, gender, ethnicity, and perspective. What we do share in common is the belief that the school so instrumental in developing our lives and careers is in imminent danger of permanent damage to its tradition of providing students with an unrivaled education that has been the foundation of its signature program.
Over the last several years, we have been alerted to, and witnessed firsthand, a crisis brewing within the college that appears to have reached a boiling point, creating a situation that has been destructive and detrimental to the School and in particular its top-ranked program, the Bachelor of Architecture program. The Department of Architecture has been going through a transformation; however, neither the faculty, the School of Architecture + Design Advisory Board, nor the many alumni throughout the profession, have been meaningfully involved in a process that is threatening the very culture and atmosphere that has made the Department of Architecture one of the top undergraduate programs in the country for decades. As a result, the Dean, Richard Blythe, has lost the confidence of a large majority of the faculty and alumni of the School of Architecture + Design (A+D) and we are approaching our Dunkirk moment, where we risk losing 50 years of legacy, with no apparent end goals in sight.
Our concerns are not about transformation, Beyond Boundaries. In fact, we believe Beyond Boundaries is a perfect complement to the natural evolution of our pedagogy. In any successful organization, transformation is essential to maintaining a vibrant, innovative, and relevant culture, and when Dean Blythe arrived, this was everyone's hope. Our concerns are rooted in what is appears to look like the systemic dismantling of a continuum of discourse that has formed the very foundation of our identity and success; rather than building on our strengths and faculty to help transform the school around a shared vision and goals. Great leaders are not afraid to engage in dialogue; however, there has been very little shared dialogue with faculty and alumni. The college appears to be lacking the clear vision that would help to explain the nature of the changes under way and the path forward. The current process of the transformation has alienated the faculty, the Advisory Board, and now the ever-growing segment of its alumni base during this process. A toxic culture of repression and fear of retribution has enveloped the program. At this moment, there are hundreds of alumni rallying behind this movement to address this Crisis at CAUS, and the numbers are growing every day. As much as it disheartens us to say this, we believe that we are rapidly approaching the point of no return, the marriage appears to be broken and there are unfortunately irreconcilable differences between a large majority of the faculty and the Dean. Your vision for Beyond Boundaries is not being carried out by a leader who inspires confidence, trust, and loyalty amongst the faculty, students, and many alumni. The Dean has fundamentally failed in his responsibility of uniting and leading the college, with his focus instead to deflect blame towards others.
The Ambassadors recently met with Dean Blythe and were disappointed in 1) the restrictions placed on allowing our concerns to be voiced, and 2) the Dean's dialogue, which focused less on trying to understand our concerns, and more about extolling high-level concepts that did little to address the root
concerns. Almost no discussion took place about underlying issues that are eroding the foundation of the program. In fact, Dean Blythe minimized our concerns by characterizing "a few noisy faculty" raising a red flag that is unwarranted. Based on the collective knowledge and experience of the Ambassadors, we could not disagree more with this assessment, and are fully aware of a large contingent of both faculty and alumni who view current conditions as nothing short of a crises. We left that meeting without any confidence that meaningful course correction would be initiated afterwards.
We all have hoped that the Dean would start to integrate his strategies and create a synergy between the long-standing success of the school along with the bold initiatives of the new, but it has been well over two years, and things appear to be getting worse. We feel we can wait no longer. We are writing to you today to convey these serious concerns about the School of Architecture + Design:
• Vision for the School of Architecture + Design: We believe there are few conflicts that prevent Beyond Boundaries from being successfully incorporated into the established educational philosophy of the last 50 years. Yet the manner in which changes are currently being implemented are destroying the very essence of the program.
• As alumni of the Department of Architecture, we do not support the current actions of Dean Blythe: We have significant concerns about the direction the college is heading in, and the damage to its program and its reputation through the alienation of long-term faculty and program supporters who are responsible for the its current, and future, standing.
• Toxic Culture and Lack of Transparency: A new toxic culture of fear, retribution, and suppression of voices has developed amongst the faculty, and it is very clear to the alumni that an intentional wedge is being driven amongst the faculty. We would look for a return to a culture of inclusion, encouragement, and transparency within the school to support the faculty, students, and alumni.
• Address Protocols: Address a hiring process not in line with university protocols and improper/inefficient use of program/university funds. While we do not want to delve into specifics in this letter, this item remains a high level of concern for many of the alumni.
As one might imagine, this message has been a difficult one to relay, especially when there are so many pressing issues affecting the viability and health of the entire university due to COVID-19, and its lasting impact. Please understand it is only out of the respect that we have for Virginia Tech and its motto, Ut Prosim that we are here. We care deeply about our school and value tremendously the gift in education that we all received there. It was a place that taught us how to think, not what to think, and more importantly, showed us a way of life that was all-consuming. In the end, we simply want to see a School of Architecture + Design and a Department of Architecture that is "a place for the enlightened search for form with the student at its center". The soul of our school is at stake and it is our duty as stewards of the program's legacy to inform you of this. We hope that this letter conveys not only the urgency of our concerns, but also the broad alumni base that carries these concerns.
Best Regards,
Christian Bailey, AIA
Helene Combs Dreiling, FAIA

Carl D'Silva, FAIA

Emily Hagen, AIA

David Keith, FAIA

Burchell F. Pinnock, FAIA

James William Ritter, FAIA

Jordan Rogove, AIA, LEED AP

Maury Saunders, AIA

Rick H Schneider, AIA, APA, LEED

Adam Shalleck, FAIA

Robert Steele, FAIA

Kevin Sullivan, FAIA

Justin Whiteford, AIA

Ken Wilson, FAIA