Change MARAD/Navy Laws & Policies re: Artificial Reefs
370
people have signed this petition.
Add your name now!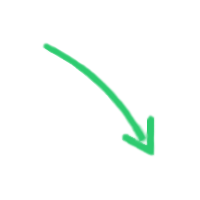 370

people

have signed.

Add your voice!
Maxine K.
signed just now
Adam B.
signed just now
To: President Barack Obama<?xml:namespace prefix = o ns = "urn:schemas-microsoft-com:office:office" />
U.S. House of Representatives
U.S. Senate
The undersigned are ocean enthusiasts who care about our oceans and are seeking to mitigate human harm and improve the generation of sea life while creating jobs and economic opportunity along our coasts. We believe the U.S. Maritime Administration (MARAD) has made a critical error in a newly enacted policy regarding their artificial reef program. This policy forbids the consideration for reefing of any vessel which may contain Polychlorinated Biphenyls (PCBs), and built before 1985 (PCBs were not allowed in ship builds after 1979). It appears that this was a knee-jerk reaction (and excessive caution) to the Basel Action Network (BAN)/Sierra Club lawsuit against the EPA, which was based on a total lack of science. We firmly believe toxics should not be put into the ocean environment, we know and are dedicated to the proposition that vessels selected to become artificial reefs can and must be completely cleaned prior to reefing. While only two reefed vessels in U.S. waters have been cleaned to the EPA/MARAD National Guidance: Best Management Practices for Preparing Vessels Intended to Create Artificial Reefs, several have been cleaned to the same standards, which have been adopted by the United Nation's International Maritime Organization (IMO) as their standard. The IMO standards were utilized to reef two vessels in Portugal on October 30, 2012. BAN attempted to stop those reefings as well and the Portuguese took the step of holding a hearing and obtaining expert testimony which totally refuted all of BAN's claims.
California Ships to Reefs, Inc. (CSTR) has been dealing with MARAD through the California Department of Fish and Game (to be renamed the California Department of Fish and Wildlife (CalWild) eff. 1-1-2013) for several months. Unfortunately, as a Non-Governmental Organization (NGO), CSTR cannot communicate directly with MARAD. This has resulted in our being unaware of any negative communications by BAN or the NRDC to MARAD until the new policy had been implemented, and in fact the ex-USS/USNS Kawishiwi, which we had been advised was both "suitable and available" for reefing, had been withdrawn. By not allowing NGOs to communicate directly with MARAD, not only are we denied timely information, we are denied the opportunity to refute the erroneous and unscientific allegations of BAN and NRDC, as the Portuguese did. In addition, we believe that if MARAD and the Navy were allowed (in statute) to communicate, negotiate and contract directly with NGOs, in addition to States, it would be possible move the National Defense Reserve Fleet (NDRF) vessels to reefs more quickly, by eliminating months of red tape.
Reefing vessels can add short-term jobs in shipyards including certified toxics removal experts and long-term jobs to thousands of dive and fishing charters and shops, travel agencies, airlines, hotels, restaurants, car rental agencies, gas stations and local tourist sites over the U.S. Vessels can last as reefs up to 100 years or longer. Vessels, recycled in the few shipyards certified to do the work for MARAD and the Navy, provide a one-time influx of revenues and only temporary jobs. Once the fleet is gone, the jobs are gone. Reefing can add jobs and potentially new small businesses in all the coastal states, including those along the Great Lakes. Recycling provides jobs only to a handful of companies in 3 states. In addition, it costs the government approximately $3.2 Million for the government to clean and tow each vessel to Texas (where most ships from California are scrapped) while the scrapping companies reap all the profit.
We respectfully request that you take appropriate action to:
1. Reverse MARAD's new ruling, in pursuit of which we are prepared to present sciencific evidence, and
2. Change the Federal statutes regarding MARAD and Navy working with only State governments.
Sponsor
California Ships to Reefs, Inc.
Links