Change GDS High School Start Time
60
people have signed this petition.
Add your name now!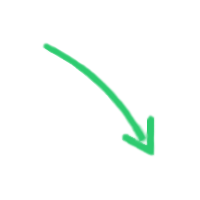 60

people

have signed.

Add your voice!
Maxine K.
signed just now
Adam B.
signed just now
"A brain that is hungry for sleep will get it, even when you don't expect it." This is a quote from the research of the National Sleep Foundation, one of the leading researchers in sleep for teens. Although there analogy of hunger to sleep may be a peculiar one, the point they make is a strong one. Sleep is an important resource for teenagers, and if they don't get it they'll feel the consequences.
According to the National Sleep Foundation, teenagers are supposed to get between 8-10 hours of sleep. It has also been found that the natural sleeping cycle of adolescents is pushed back. This means that teenagers are meant go to sleep later and wake up later, making it hard to fall asleep before around 11:00 PM. Teens will generally struggle to fall asleep when at night, even when they are exhausted from the day's work. However, when they wake up at 6:30 in the morning, they have the ability to fall asleep within only a few minutes.

The current start time of GDS high school is 8:15. Although it gives learning an early start, it simply doesn't work with student's sleep schedules! You may be asking, "will moving back start times REALLY make a difference in my/my child's performance in school? The answer is YES, and it has been proven to work in school all across the country.
The Mojave High School located in North Las Vegas moved their start times from 7:00 to 8:40 AM. After the change teachers noticed more attentiveness and attendance in their morning classes. Schools in Minnesota moved start times back one hour to 8:35 AM. Officials from the schools reported health gains in the lifestyle of the teens there, as well as improved grades, test scores, attendance, and graduation rates. Waldorf school in Saratoga Springs moved its start time back only thirty minutes (7:50-8:20), and have seen improvements in student health, as well as 35% less tardiness. Later start times DO improve students performance.

This petition calls for the Administration of GDS to look further into the matter of start times and the natural sleep schedule of teenagers.