Change for no Change
165
people have signed this petition.
Add your name now!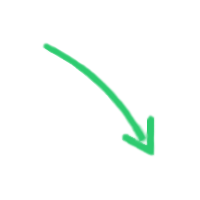 165

people

have signed.

Add your voice!
Maxine K.
signed just now
Adam B.
signed just now
EVERY YEAR THE U.S. SPENDS $119+ MILLION TO MAKE $70 MILLION WORTH OF PENNIES, THROWING AWAY $48+ MILLION A YEAR.

Pennies are bad for people and their economy. HERE IS WHY.
-- PENNIES COST MORE TO MAKE THAN THEY ARE WORTH --
* It costs the U.S. mint 1.7 cents to make each 1 cent Penny.
* Pennies of the Old Republic were made of 100% pure copper but the value of copper went up and because of inflation the buying power of pennies went down.
* Now Pennies are only 5% Copper and 95% ZINC.
* In 2006 value of the metal in older pennies rose above 1 CENT, people melted them to sell the raw copper for profit, then the Government made melting of U.S. coins illegal.
-- THEY DON'T WORK AS MONEY.--
You may ask, will prices rise? NO.
* New Zealand got rid of their one cent, so did Australia, Finland, The Netherlands & Canada, these countries round to the nearest 5 cent for cash transactions and none of them witnessed prices rise or people's savings go down.
* The U.S. terminated the half cent coin (1792 - 1857) for being worth too little, but when the half cent ended it had more buying power than today's DIME.
PROBLEM: Everybody loves Lincoln & his profile is in the penny.
- Lincoln's face and his monument are still in the 5$ bill which is not going away.
- Some may think it might be unpatriotic or disrespectful to get rid of presidential coinage but The United States Military on bases overseas have already abolished the penny by automatically rounding to the nearest 5 CENT.
-- THEY WASTE PEOPLE'S TIME!--

* In the olden days pennies could actually buy stuff, but not anymore.
* You're going to have to put in some effort if you want to spend pennies.
EXAMPLE: try paying $30 worth of items with 3,000 pennies weighing over 16 pounds and see how that works out...so you have to get rid of them using exact change on every purchase but because the United States doesn't include sales tax in prices and its troublesome to divide by 8.875%, getting your change ready before you reach the register is nearly impossible
* On average pennies add 2 seconds to each transaction...
* Perhaps people can find a machine that would accept pennies...vending machines wont take them, neither laundry machines, toll booths, parking meters or anything else because pennies aren't worth the time and effort to count, store and transport them
* COINSTAR is the only machine that will take your pennies by taking 10% of your money while providing nothing in return.
Pennies are the dead weight to the economy after a short useless life where they fail at their only job, to facilitate exchange. They must be terminated.