Change Cornerstone Mask Mandate
11
people have signed this petition.
Add your name now!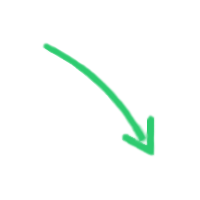 11

people

have signed.

Add your voice!
Maxine K.
signed just now
Adam B.
signed just now
Synopsis:
We are petitioning the CCS Board to remove the requirement of wearing masks for students, staff and volunteers, based on numerous concerns, some of which include the following:

the fact that the parents' right and duty to make a choice for their child's best interest has been removed
detrimental effects on the students learning experience
masks have not been proven effective
Such a mandate is overreach by officials under our constitutional form of government
Action:
WE, THE UNDERSIGNED, AS CONCERNED PARENTS/MEMBERS OF THE CORNERSTONE CHRISTIAN SCHOOL COMMUNITY REQUEST THE SCHOOL BOARD TO REMOVE THE MASK MANDATES FOR STUDENTS, STAFF AND VOLUNTEERS.
Arguments:
As parents we should have the say in something our children are made to do every day. Masks should not be enforced if we do not think it is what is best for their overall well-being. Also there are concerns about the unintended social, spiritual and emotional consequences that may arise from masked learning and masked teaching. There is a spirit of fear within the student body that mask wearing can foster. There can be increased anxiety level generated that negatively impacts a learning environment. There can be a decrease in development of social skills due to loss of facial expression.
Our school community's interests and parents' wishes should bear more weight than the opinions of a few outsiders. Also there is no proven need for mask-wearing. Too much sensitivity and giving legitimacy to such reasoning contributes to prolonging the situation we are in—for almost a full year now. We are heading into dangerous territory, surrendering our freedoms. At some point we just all need to say NO. If we don't end this now, when will we ever? We WILL lose more of our freedoms. If we are going to follow the rules, must we adopt Dr. Fauci's new two mask rule if our governor supports it?
This is no longer about safety but is about control over our lives. Something is not right in all this. Everything is predicated on a virus almost everyone recovers from. Many of us would seem to agree this kind of response is overblown, if not based on outright lies and exaggeration—We don't all mask up in church (even though that is a mandate too). Masks are ineffective; cases are roughly the same or less in "mask-less" states. Plus, cases are not a meaningful measure, deaths are. And we haven't seen many around here.

Although it can be a consideration, we are not bound by what other schools decide. We decide what goes on in our school. There are other local Christian schools that are leaving it up to the parents. And masks are not universally required in the Canadian sister schools.

Finally, If some individuals are convinced that masks are necessary and effective they are free to choose to wear one or have their children do so. That is their right as it is the right of others to choose not to.

We would love to look back in a year and have to admit we overreacted, that this was all short-term. But we'd prefer to be overly-protective of our freedoms now than ceding without resistance to government that wants to change how we live, that isn't actually protecting us. It is very much not just about a mask, but this is a place we can start to have a say.

We understand that the Board is under various pressures and appreciate their diligence, but please let us decide how to guide our children through this and decide what is best for them.